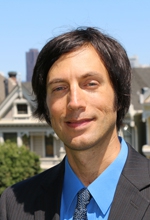 - April 3, 2016 /PressCable/ —
The prominent San Francisco-based law firm Bellman Legal announced the launch of a new website offering information, advice and access to its acclaimed, certified and cost-effective mediation and arbitration services.
More information is available at http://www.bellmanlegal.com.
Bellman Legal is a San-Francisco based law firm providing renowned and licensed mediation, arbitration and litigation services on a wide range of legal areas. The firm is led by dispute resolution specialist and CRDC certified mediator Gabriel Leif Bellman.
Mr. Bellman currently mediates on the prestigious panel for the Bar Association of San Francisco and is a certified mediator with the Office of Citizen's Complaints, resolving disputes between citizens and police officers.
He also mediates on the panel for Community Boards Neighborhood dispute resolution, acts as a certified arbitrator for the San Francisco Housing Services and has been selected as a returning judge for negotiation competitions for law students throughout the Bay Area.
Drawing on Mr. Bellman's extensive dispute resolution experience, Bellman Legal's newly launched website is currently offering information, advice and access to certified mediation services tailored for clients interested in a more flexible, amicable and cost-effective solution to resolve civil legal disputes.
Mr. Bellman explains that the mediation process, where a neutral third party intervenes between two conflicting parties to assist in reaching a mutually acceptable decision, offers several advantages over the traditional litigation process and other alternative means of adversarial dispute resolution.
He describes that the informality and flexibility of the mediation process along with the voluntary and non-binding nature of the participation can facilitate a more efficient negotiation to ensure a faster and more productive resolution while still allowing for an amicable relationship to be maintained with the opposing party and spiraling legal costs avoided.
Mr. Bellman's areas of expertise include personal injury, landlord-tenant disputes, disability, civil rights, employment, discrimination, business, property disputes, real estate, toxic torts, harassment, workplace issues, and more.
Additional information on the benefits of the mediation process and Bellman Legal's services along with examples of legal outcomes achieved by Gabriel Bellman in several health, criminal and general civil law cases are available on website link provided above. Legal consultations with Mr. Bellman can be requested at 415-676-9894.
Release ID: 109259