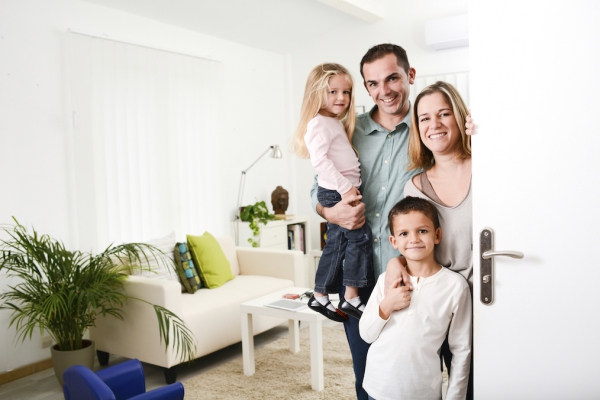 - December 7, 2017 /NewsNetwork/ —
To those of us who are over the age of 35, the idea of never owning a home may seem ludicrous – but that's just what may happen to the millennial generation. The much-publicised housing boom has driven property prices up: good news for investors hoping to rent out a property in Hobart and those who already own a property elsewhere, but bad news for those contemplating the purchase of a new home.
Whether we like it or not, the cost of buying a house has increased, while increases in earnings have failed to match that rise. Professor Terry Burke of Swinburne University says that in the eighties, young householders could expect mortgage repayments to represent about 17 percent of their income. But today, the figure stands at around 25 percent. As for single-income households, most cannot expect to occupy a home as roomy as the one they grew up in – unless they rent.
Beyond Financing: Young Australians On The Move
Australians in their twenties and thirties are more likely to relocate than other age groups are, says the Australian Bureau of Statistics. With most young Australians being well aware that career changes, or even relationship changes, may lead to relocation, the idea of buying a home becomes less attractive. They're also starting families later – and that means less inclination to tie themselves to home ownership.
Baxton CEO Kellee Pennicott says, "Without extensive changes in the property market, it seems likely that we can expect an increase in the number of perma-renters." True, owning a home is ultimately cheaper than renting – but one first has to get through twenty years or more of mortgage repayments plus the costs and effort of maintaining a property. "For many, renting, even if that means renting for life and having nothing to show for it afterwards, simply seems like a better option – at least in the short to medium term" Pennicott said.
Potential Perma-Renters Are Great Tenants
The growing pool of people seeking affordable rental accommodation without the commitment to an owned home is benefitting those who are already property owners. Some will use rental to cover all or most of a mortgage, resulting in a property to which no debt is attached later on. Others will already have paid in full, and will see the income they get when they rent out a property in Hobart as an extra cash injection.
Meanwhile, it's easier to be picky about just who will be occupying that valuable property. While millennials may be likely to move more than older generations, they're also likelier to be stable and reliable tenants. After all, rental references are essential when applying for a new rental contract.
Low Vacancy Rates
"This phenomenon has increased rental demand to a point where we simply do not have enough rental stock in the suburbs of Hobart, West Hobart, South Hobart, North Hobart, New Town, Moonah, Glenorchy, Sandy Bay, Dynnyrne, Tolmans Hill, Kingston, Kingston Beach, Tinderbox, Blackmans Bay, Taroona, Lindisfarne, Howrah, and Sorrel" Pennicott said. When demand outstrips supply the outcome is upward pressure on rental prices. "This is a great outcome for our property owners who are enjoying fully maximised investments with premium returns and no vacancies." 
Adapt Or Die
In these changing times, what worked yesterday doesn't necessarily work today. Property management firms across Australia are finding new ways to engage with their client base. Many use social media such as Facebook, Google+, Twitter, Instagram, LinkedIn and even Pinterest to engage and interact with them.
Rent Out A Property In Hobart: Passive Income?
Getting income from your property investment in Hobart may seem like a good source of passive income, and is – but not if you try to do everything yourself. Fortunately, a good property management company can handle all the hard work that comes with being a landlord. And for those with the long view in mind, investing in, and renting out a property in Hobart is sure to reap dividends. 
Release ID: 272530