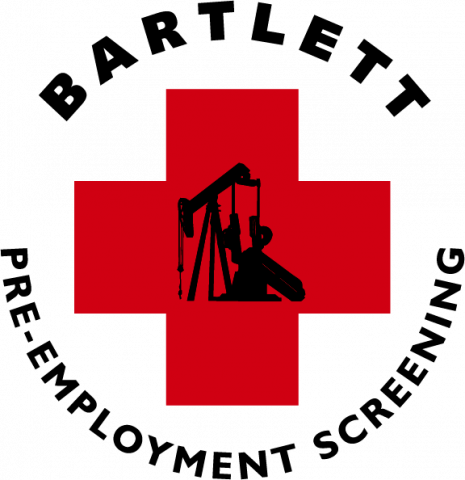 - September 25, 2018 /PressCable/ —
Bartlett Pre-Employment Screening announced that it is being trusted to perform pre-employment screenings for Key Energy Services, a leading American Oilfield Services Company, AESC Class IV, the largest well fleet in the United States, and 150 operating locations in all major, active basins in the Lower-48. .
Bartlett Pre-Employment Screening was established to assist the oil industry in hiring safe workers who are well suited for the particular physical demands of the job. Dr. Bartlett and his staff perform a comprehensive menu of tests and exams to screen pre-hires which include: Work Related Physicals, DOT, Drug Testing, FIT Mask, Spirometry Testing, Hearing and Vision Screening.
In the near future, both companies can expect great hires, less work related injuries, and an increase in overall wellness and safety.
As part of a long-term strategy, the two companies hope to prevent work related injuries. . When asked about the new relationship, Dr. Richard Bartlett from Bartlett Pre-Employment Screening said, "Key Energy is well respected within the oil services industry and we're honored that they trust us with their pre-employment screening needs."
Key Energy expressed interest in maintaining a reputation for championing employee safety. "We are unmatched in size, geographical footprint in the lower 48 U.S., and have this industry sector's most renown trained and competent crews focused on delivering the right solution to meet our customer's needs. We appreciate the opportunity to partner with E&P companies of all sizes, from independents to majors, to maximize their well's production, efficiency, and profitability by helping to minimize downtime and disruption. Ultimately we strive to deliver safe, reliable, cost effective, industry-leading solutions from our customer's well's initial production to abandonment." [quote taken from the companies website.]
Other oil company HR departments are invited to learn more about Bartlett Pre-Employment Screening and how they will benefit by visiting the website at www.preemployments.com.
Bartlett Pre-Employment Screening founded in 2011 serves the oilfield industry and is based in Odessa Texas. Key Energy Services, founded in 1977, provides a wide array of leading edge energy production solutions and services and is headquartered in Houston TX.
Release ID: 412063