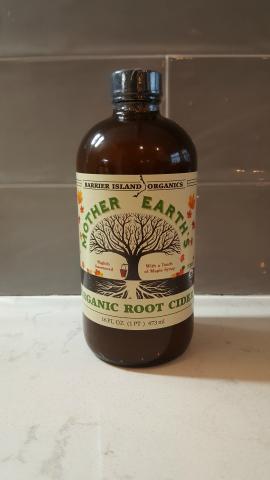 - June 19, 2018 /PressCable/ —
In an exciting update to their original version, Root Cider creator, "Barrier Island Organics", will be celebrating the launch of its New Maple sweetened flavor. Our business will celebrate the launch with an exclusive offering to all our online customers. It's reported the event will take place in June.
In a space where most competition uses cheaper fillers and powders, Barrier Island Organics has opted for the higher path of only using organic roots and fruits in their latest recipe-something a little more exciting with it's Mother Earth's Organic Root Cider Maple Sweetened launch.
Mark Welch, Owner at Barrier Island Organics, says: "We wanted to make a splash with our New Root Cider Flavor launch because we thought it would be the best way to shine a light on such an awesome occasion."
Expecting to be well received by the public, we're sure to see the new sweetened with maple flavor version as popular as our original blend. We've been preparing for this date for quite sometime and we are seriously pumped to get this in our customers hands.
Barrier Island Organics has always thrived on the idea of standing out and making a commotion. It's all part of the fun and will offer our wonderful and loyal customers another "sweeter" choice.This launch celebration is just one of the many ways Barrier Island Organics is spreading the news about their incredible organic root cider.
When asked about their new sweetened flavor, Mark Welch said: "We think it's going to be a real hit because its 100% Vegan using organic Vermont maple as the key ingredient with only have 1 gram of sugar, where as our competitor has 3 grams using honey. Of course, we only use whole organic roots and fruits, never use powders and cheaper fillers like the other guys! The new sweetened flavor with a touch of maple is set to launch this June followed by brisk sales at your nearby retailer. If your local store doesn't carry it, just request it by name or get in touch with us. To find out more, visit https://barrierislandorganics.com.
Release ID: 360590