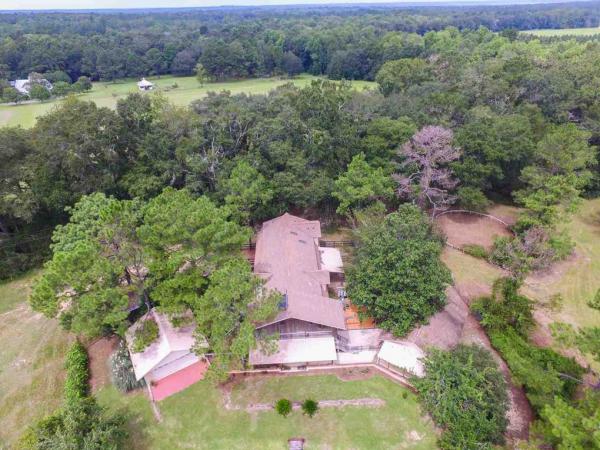 - June 26, 2018 /PressCable/ —
Thinking about investing in a barn home? Looking at one or more real-life models is a wise place to start. So is identifying what you want from the experience of barn home living. This North Florida model, located in Monticello FL, should help on both fronts: https://northfloridafarmsforsale.com/2536-old-lloyd-road/
If you simply like the nostalgia or rustic style of barn homes but aren't interested in being around horses or other farm animals, assorted designers and builders can be found online to create a cool abode, absent the experience of an actual barn home. If you're looking for a real barn home, read on.
What motivates barn home buyers? And how does this relate to your needs? Being close with horses is the main (though not only) draw for most people. The horse connection includes things like:
· Being close with beloved horses
· Giving immediate and better attention for horses in your care
· Providing special care for horses with special needs – e.g., illness, injury, pregnancy, birthing, anxiety
· Protecting horses from dangerous weather
· Convenience and time savings for horse care providers
· Keeping children and others close for safety and supervision
· For those in the horse business, staying close to boarders, riders, visitors
· Other reasons as may apply to individual home and facility buyers
Barn homes can be an asset for those without horses as well, where the barn portion can be used for other animals, storage, projects and other needs.
The model barn home in Monticello (Jefferson County), Florida was designed and built as part of an equestrian business and included the home of the business owners. The business focused on riding instruction, horse boarding and preparation for competitions in dressage. The residence was located upstairs along with a separate hayloft at the back. A 66 foot long center aisle with 6 large stalls, extra high ceilings, a tack room, horse shower, feed room and bathroom were at ground level, below the residence. Built-in chutes enabled dropping hay pads into the horse stalls. The upper level provided for a direct view of horse paddocks, rings and pastures.
While still keeping all of the horse stalls and breezeway intact the new owners remodeled to create an even better barn home. The hayloft was converted to a large master bedroom suite with an extra-spacious bathroom (including 2-person whirlpool tub and soothing view of pasture and woods), vaulted ceilings, huge closets and a loft. The front part of the barn was converted to an office and rental apartment. A separate two-car garage and detached multipurpose heated/cooled building were added along with large decks, patios and other improvements. A 24 x 32 workshop is out back along with two large storage bays that could be easily converted to additional horse stalls.
Examples of how this barn home has been used include:
· Barn has provided safe and comfortable home for many animals both large and small – horses, goats, sheep, giant breed dogs and cats
· Residence is spacious, appealing and practical, with impressive views, room for guests and no odor from the barn
· The home (with two concrete outbuildings) is storm safe — with 26 animals plus people having hunkered down in the apartment and barn during occasional hurricanes and tropical storms.
· Direct access available from upstairs into the barn for middle of the night animal emergencies
· The downstairs living space started out as a 4 room office and was then rented out as an apartment suite. It could also be used as a mother-in-law suite, equestrian worker apartment or as part of the overall residence.
· The multipurpose building was used as a conference center for a small business – and has many other possibilities.
· With most of the animals having passed away over the years, 4 of the horse stalls are being used for storage and projects. One or more could easily be converted to interior space if a buyer so desired.
· Setting is peaceful, quiet, private and nurturing – while at the same time within 5 miles of a charming historic town with a variety of amenities (plus close by to larger cities)
"Pictures speak 1000 words" as the saying goes and photos plus a video tour of this barn home are available here: https://northfloridafarmsforsale.com/2536-old-lloyd-road/. Articles on a range of related topics are also featured.
Online searches for "barn homes" and "barn home sales" usually point to builders and kits for homes that look like old barns as well as examples of old barns that have been converted into new homes. Few show homes that contain actual working barns with horses or other animals. The above site is a helpful example of an authentic barn home.
Release ID: 364624