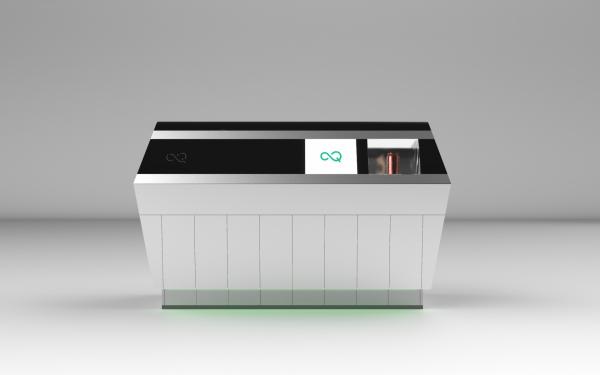 - November 9, 2020 /PressCable/ —
Earlier today, zero waste technologies announced the launch of BANQloop, its new waste management ecosystem, set to debut on November 12, 2020. For anyone with even a passing interest in the world of waste management and recycling, this launch will be worth paying attention to, as it's set to shake things up.
Currently, with even a passing glance, a person will notice that there is confusion at the waste and recycling bin. The Founder and CEO at BANQloop, James Boskovic, makes a point of saying "the world is going to change when BANQloop launches".
"BANQloop makes waste management simple, clean, and enjoyable. Using state of the art gamification and user experience applications, while naturally changing our thought process towards waste and it's value to us," Boskovic continues. "Where you'll always see our competitors doing the same old thing, our platform is designed with tomorrow in mind. Our suite of products and services provides our clients (businesses including airports, stadiums, college campuses, city municipalities, office buildings, apartment complexes, and public transportation stations and hubs) a way to transform their waste management ecosystem to maximize profitability and minimize waste. BANQloop consists of:
BANQ X1 – Smart Trash Unit with one portal that transforms waste into valuable commodities
BANQcare Service – BANQcare is our customer-centric service platform
loop IQ – Data and Supply Chain Intelligence Platform . We do this because we believe To change the world's relationship with waste.
The main features to BANQloop are: material analysis, auto-sorts waste and recycling, grinds material, vacuum packs raw material, live data collection, pick-up notification, green score, deposit refund, and provides a gamified experience . Ultimately this is going to be a huge benefit to our customers and the end users because It will make waste management and recycling easier."
BANQloop was established in 2019. It has been creating this new ecosystem sine 2019 and it has always aimed to be an all-in-one full-service waste management solution that banks multiple streams of valuable waste commodities back into the circular economy.
Currently, the closest thing to BANQloop is separate bins for waste, paper recycling, plastic recycling, glass recycling, compost and metal recycling but BANQloop improved on this by making recycling and waste management easy because now you only have to use one unit to use – The BANQ X1 Unit. This alone is predicted to make BANQloop's waste management ecosystem more popular with customers in the waste management and recycling space, quickly.
Once again, BANQloop is set to launch November 12, 2020. To find out more, the place to visit is http://www.banqloop.com
For further information about BANQloop, this can be discovered at http://www.banqloop.com
Release ID: 88984380