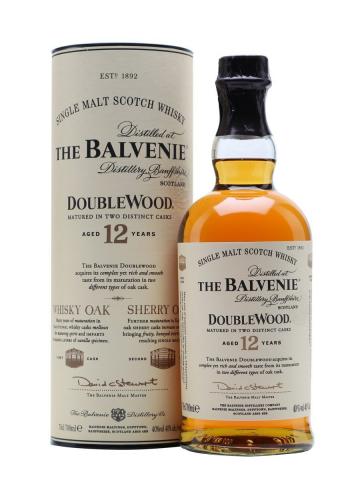 - March 25, 2021 /NewsNetwork/ —
Dram Good Stuff, a Whisky and Spirits store in Hong Kong, is announcing the availability of Balvenie 12 Yr Double Wood whisky. The addition of this single malt whisky adds another quality whisky to their extensive collection. It may be obtained at their physical location in Hong Kong or shipped via the company's website.
For further details, see https://dramgoodstuff.com/products/the-balvenie-12-years-double-wood
Dram Good Stuff's announcement to now ship whisky directly to individual homes is in keeping with their commitment to helping customers enjoy quality whisky at an affordable cost. All whisky carried in this Hong Kong store is selected by the proprietors who feel these represent some of the best recommendation possible.
Single malt whisky is malt whisky made from a single source. Under the United Kingdom's Scotch Whisky Regulations, a "Single Malt Scotch Whisky" must be made exclusively from malted barley. The whisky must be aged for at least three years in oak casks of a capacity not exceeding 700 litres.
Balvenie is distilled in Speyside, Scotland. This edition is aged in primarily in American Oak and finished in sherry seasoned European casks. The 12-year-old whisky is layered with honey and vanilla overtones and is mellow and smooth on the palate with perfectly balanced flavours. The cinnamon spiciness and nutty sweetness are delicately proportioned with a layer of sherry. The finish is long and warming.
A major distributor rates this 4.6 out of 5 stars and Balverine boasts 139 reviews. Further, 81 out of 88 individuals would recommend this single malt to their friends. Reviewers talk about their first glass being "a match made in heaven" and "this single malt being better than 2 major industry leaders."
A company spokesperson said, "Be it 10 years old or 40 years old, if our resident Whisky Ambassador, Kam, likes it, we stock it. Kam has been an avid whisky consumer for over 30 years and has tasted an extensive selection of both single malts and blended whiskies from around the world, and the goal has always been to share this passion and introduce these "dream drams" to all those around us."
You can find all of these exclusive whisky brands at the Dram Good Stuff Whisky Store situated in 7C, Shing Lee Commercial Building, 6-12 Wing Kut St, Sheung Wan, Hong Kong. For those who cannot make it to this Whisky Mecca, you can find these top whisky brands on sale through the Dram Good Stuff online shop.
The announcement of the availability of Balvenie both in-store and online allows whisky lovers in Hong Kong and beyond access to this fine spirit. For more information, visit https://dramgoodstuff.com/products/the-balvenie-12-years-double-wood
Release ID: 89002575