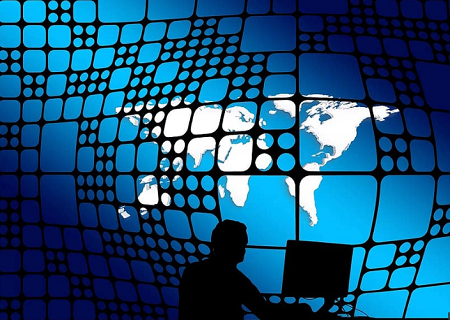 - June 25, 2020 /NewsNetwork/ —
In response to the overwhelming need for small businesses across the US to increase sales and marketing efforts due the severe economic slowdown, TrafficMax Media LLC now offers Digital Media Placement (DMP) services.
Interested companies can review TrafficMax DMP services at: https://trafficmaxmedia.com/ .
Baltimore area small businesses are finding that high quality digital marketing helps them attract new customers and grow their business. And a powerful online marketing service now offered by TrafficMax, Digital Media Placement (DMP) campaigns, enable small business to rapidly develop a reliable new customer pipeline, sell more services, and grow.
Headquartered in Towson, MD in the Baltimore Metro area, TrafficMax is staffed to respond quickly and support small business customers across all US time zones. The agency states that the DMP campaign service can be used to boost marketing efforts currently underway, or it can work as an exclusive, "stand alone" solution for small business marketing.
TrafficMax residential services and home contractor industry clients include plumbing, HVAC, roofing, carpets and flooring, home remodeling, kitchen and bath remodeling, windows and doors, electrical, garage door installation and repair, landscaping, painting, and pool installation and maintenance businesses. In recent months, the agency has also grown to represent specialized medical and medical aesthetics practices, dental practices, other personal and professional services, law firms, commercial real estate developers, and telecommunications companies.
TrafficMax DMP campaigns rapidly publish and distribute information and news online, dramatically improving online visibility for small business clients. The agency does this through partnerships with US and international media networks to leverage very wide online distribution. DMP campaigns put information on authoritative news websites and blogs, and high-traffic video and podcast channels. The proprietary DMP campaign process enables clients to completely blanket a market territory with information that attracts potential buyers and allows the agency's clients to be easily found online.
TrafficMax owner and founder, Rob Burke, launched the agency in 2018 after a 25-year career in technology, business operations, finance, and management consulting. His vision is to provide industry-leading digital media marketing services to the increasing number of small to medium-sized businesses with unique sales and growth needs.
Having worked with internet advertising and marketing since the mid-1990s, Mr. Burke has developed a thorough understanding of digital media's influence on "buyer behavior". Burke notes, "The typical small service-based business has no idea of the power to reach their ideal customers that they now have at their fingertips".
"The trick for small business owners," according to Burke, "is to understand how their customers search for, and buy, the services they offer. Our DMP process allows cost-effective digital media to reach and target each of our clients' markets – essentially helping potential buyers find our small business clients. The result is more sales and faster growth for our clients." According to Mr. Burke, TrafficMax makes the process easy for clients. Says Burke, "Our business clients just need to tell us about their service offerings and market territory. We do the rest."
TrafficMax provides a monthly report of progress towards DMP campaign objectives, and clients of the agency are encouraged to consult with an agency representative at any time. DMP campaigns can be launched within a 5 business days of contacting TrafficMax. The agency emphasizes that they invoice their clients monthly – there is no requirement for a long-term contract.
A detailed description of the DMP campaign service as well as information about how to get started with TrafficMax can be found on the company's website: https://trafficmaxmedia.com/ .
Release ID: 88965617