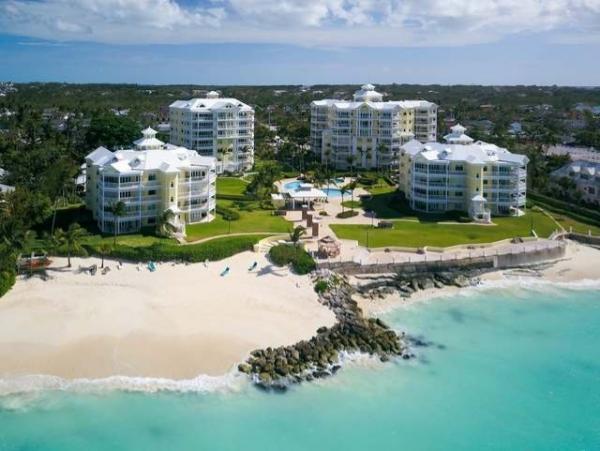 - March 17, 2019 /PressCable/ —
Including oceanfront and beachfront condos in Nassau, Paradise Island and Cable Beach
For Immediate Press Release
NASSAU, Bahamas, March 18, 2019
The demand for Bahamas real estate has resulted in an increased number of new luxury condo developments in 2019 on New Providence, including oceanfront and beachfront condominiums in Nassau, Paradise Island and Cable Beach.
These new condominium developments affords owners a new level of contemporary style, luxury amenities and specialized owner services in premier beachfront and marina locations, positioning The Bahamas as a global leader in the second home and vacation ownership market.
Bahamas luxury Condo specialist and market expert Glenn Ferguson of Condos for Sale in The Bahamas, commenting on the new developments said that "over the next few years The Bahamas second home market will experience significant growth, and will provide opportunities for tremendous return on investment for buyers who seize early opportunities to invest in these world class condo developments."
Ferguson goes on to say that "while we strive to provide buyers with as much details on each property as possible, including benefits, amenities and professional advice in making their purchase, we feel that the more information a buyer has the better they are able to make an informed decision as it relate to their particular lifestyle and investment objectives. We recommend buyers visit as many of the properties as possible, as each development is different."
Ferguson said, "we are very excited about eight developments, notably, One Marina Palm Cay, Albany Bahamas, Residence at Goldwynn, Hurricane Hole on Paradise Island, One Particular Harbour at The Pointe, which should bring a new sense of excitement to downtown Nassau, and the resort offerings at Baha Mar Cable Beach including SLS and Rosewood.
To get the complete listing and information on new condo developments on New Providence including oceanfront and beachfront condos in Nassau, Paradise Island and Cable Beach, simply call or WhatsApp 1-(242)-395-8495 or Go Here – http://luxury-homes-bahamas.com/condosforsale
About Condos for sale in The Bahamas
Condos for Sale in the Bahamas is a luxury real estate firm founded in 2001 and located on West Bay Street in Nassau, New Providence and provides individually tailored real estate consulting and marketing services for persons looking to buy, sell or lease realty in The Bahamas. The company boast of having strategic partnerships with Legal, Accounting & Tax, Finance & Investment expertise, making it a one stop shop for investors looking to buy real estate in The Bahamas.
Release ID: 492987