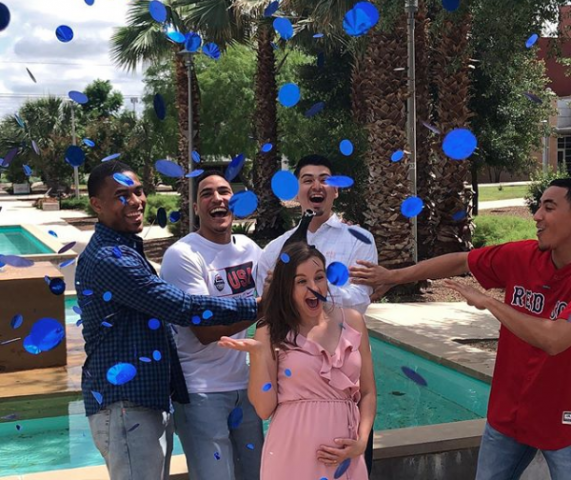 - December 11, 2019 /NewsNetwork/ —
WhatWill-BabyBe.com, a gender reveal and parent and baby product group, has just launched their webhub. A site devoted to gender reveal and bringing families together, WhatWill-BabyBe.com aims to bring new parents joy and support them and their families during one of the most exciting times in their lives.
For more information visit: https://whatwill-babybe.com
Recently launched, the WhatWill-BabyBe webhub gender reveal products include confetti cannons, smoke bombs, basketballs, and soccer balls. Other popular gender reveal products such as the powder cannon, golf balls, tire kits, baseballs, and balloons can also be purchased. However, soon-to-be parents need to get in quick as these gender reveal products often sell-out fast.
The WhatWill-BabyBe.com webhub also stocks a PBA free breast pump and other parenting aids, along with a travel diaper pad, a hipseat baby carrier, water play mat, and protective earmuffs. Soon-to-be parents can visit the WhatWill-BabyBe.com webhub to stock up on their latest needs.
Another favorite on the WhatWill-BabyBe.com webhub is the collection of baby photography outfits. Some of the most sought-after outfits include the baby dinosaur, panda, puppy and turtle.
WhatWill-BabyBe.com is owned and operated by first-time parents Joshua and Emily Garcia, who want the webhub to become a well-known source of healthy and natural products for families and infants. As such, WhatWill-BabyBe.com stocks quality merchandise that bring families hours of fun.
When asked about their new webhub Joshua and Emily said, "Gender reveals are becoming a moment to cherish and a wonderful way for family and friends to become involved with baby right from the start of life. This new type of celebration evolves daily, and we're excited to be involved in helping others make life-long memories."
To find out more about WhatWill-BabyBe.com, click on the link above. Website visitors can also take advantage of the store's 'December' savings with 15% off, complimentary shipping and coupon offers and their grand opening giveaway https://kingsumo.com/g/02wzd0/gender-reveal-giveaway-by-what-will-baby-be.
The WhatWill-BabyBe.com Facebook page is at https://facebook.com/whatwillbabybe
Release ID: 88938659