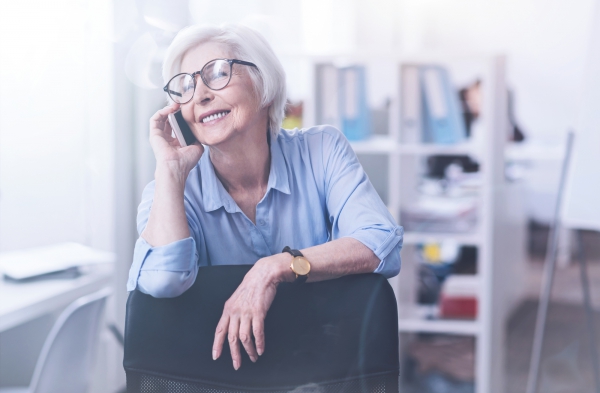 - February 7, 2018 /PressCable/ —
Based in Heritage Hills, New York, Dotti Templeton, owner of Sensari® Incense, has launched a Baby Boomer Entrepreneurial campaign urging other Boomers to use their skills to start their own business. Templeton, once a business consultant, found it difficult to get a job after taking a package. Soon after, Sensari came into existence. Today, Templeton earns a healthy income selling fantastic-smelling incense and incense burners, all made in the USA.
More information is available at https://Sensari.com.
Recently launched, Templeton's campaign encourages other Baby Boomers to try starting their own businesses. As a consultant for a firm that merged with another, Templeton needed to decide between leaving her state and following the business or taking an exit package. Opting for the latter left, Templeton without a job.
After searching for work for what seemed like eons for employment, Templeton discovered that despite her years of experience, no-one wanted to hire anyone over the age of 50-years. Finally realizing that it would be unlikely that she'd find work, Templeton used her resources and started her own business. Now she urges other Baby Boomers to do the same.
Templeton, an entrepreneur at heart, says that she wasn't ready to stop working so she looked for other options. This lead to her getting samples from top incense dippers in the USA. Soon after, Templeton and her husband Art, created Sensari® Incense and Burners.
In its first year Sensari® Incense sold well over $100K and this year it looks set to double that. Products include more than 200 individual incense scents that come in either sticks or cones. Plus, buyers can even create their very own scent, if desired. Burners are also available.
When asked about her advice for other Boomers, Dotti Templeton said, "There's no magic formula. Showing up is 90 percent of the challenge, then being willing to learn, stick to it and act are all the elements you need. And take some risks."
To find out more about Sensari® Incense and Dotti Templeton's Baby Boomer Campaign, please phone 914 673 5967 or visit the link above.
Release ID: 293132