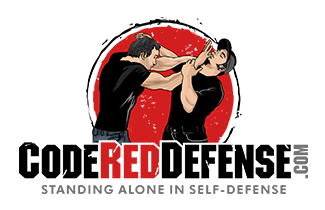 - June 27, 2019 /PressCable/ —
Code Red Defense has launched a new video course for anyone looking to protect themselves and their loved ones and stop living in fear. The video course makes it easier to learn protection techniques and strategies to stay safe, and protect family members in the event of the worst happening.
More information can be found at: https://codereddefense.com
The team at Code Red Defense highlights that almost 500,000 homicides and three million assaults happen in the world every year. This underscores the frightening fact that anyone, anywhere can be the victim of an attack at any time.
This can lead some people to live in fear, reducing their possibilities and leading to a more sheltered, caged life. Alternatively, people can take responsibility for their own safety and live life to the fullest.
The Code Red Defense videos aim to help people learn how to protect both themselves and their loved ones. This is important, because nobody can protect their loved ones better than themselves.
One of the fundamental lessons provided will be the importance of staying safe. This is because true self defense begins by keeping out of trouble.
The team will teach participants how to listen to their gut instinct and spot danger before it has a chance to escalate. This teaching will help participants to learn to avoid or talk their way out of 90% of all encounters they find themselves on.
Other elements of the course will teach participants how to fight to survive and protect their loved ones.
Code Red Defense states: "When you do have to fight to survive, you need to know how. There are strategies taught out there that can get you killed. There are moves attackers use, that you will need to defend against. We'll teach you how to defend yourself against anyone, anytime, anywhere."
Full details of the video course can be found on the URL above.
Release ID: 88890390