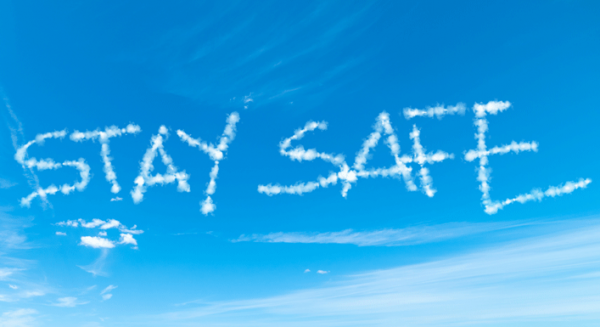 - November 17, 2020 /PressCable/ —
BWI Aviation Insurance announces the release of its new insurance guide covering aviation liability insurance. This guide comprises details on mitigating the risks aircraft owners incur when taking to the skies.
This guide can be viewed at https://bwifly.com/aircraft-insurance/aircraft-liability-insurance-brings-peace-of-mind-to-the-skies-above/
It would not be an unusual scene for a leading aviation insurance broker to pitch it's product to aircraft owners across America. Moreover, considering the legal liability aircraft owners face, it wouldn't be out of the ordinary for those owners to actively seek out proper coverage from brokers like BWI. However, a candid dialogue and exchange between brokers and aircraft owners can do more than sell a product.
In such a candid exchange on the BWI blog, Matt White implored with aircraft owners to understand their legal liability and how aviation liability insurance can protect owners and their families. "There is a general assumption by the public that aircraft owners are wealthy," said White, "but that does not take into account the working class pilots who are laboring everyday to put food on the table for their families." White clarified that it's not just about covering damages, but that aviation liability insurance also provides for the legal defense of the owner."
"Because of that assumption of wealth, I've seen individuals who suffered minor losses choose to pursue litigation under the hopes of getting more money" said White. With over 40 years in the aviation insurance industry, the team at BWI Aviation Insurance has seen their fair share of losses and litigation be levied against pilots. "It's heartbreaking when a pilot doesn't realize their liability" said White, "and unfortunately their families' livelihood can be wiped out as a result." Aircraft owners and pilots who are unsure whether or not they have the proper coverage are encouraged to reach out to a broker before they take to the skies again and be certain that they understand their risk.
About BWI Aviation Insurance
BWI has been at the forefront of the aviation insurance industry since 1977. Family and veteran-owned, BWI sources aviation insurance solutions for every range of aircraft from gliders, fixed wing, jet aircraft, drones and more. Headquartered in Corona, CA, BWI locates coverage for pilots nationwide along with a satellite office based in Anchorage, AK.
Contact Info:
Name: Matt White
Email: Matt.White@bwifly.com
Organization: BWI Aviation Insurance
Address: 710 Rimpau Ave Suite 203, Corona, CA 92879, United States
Phone: +1-800-666-4359
Website: https://bwifly.com
Release ID: 88985998