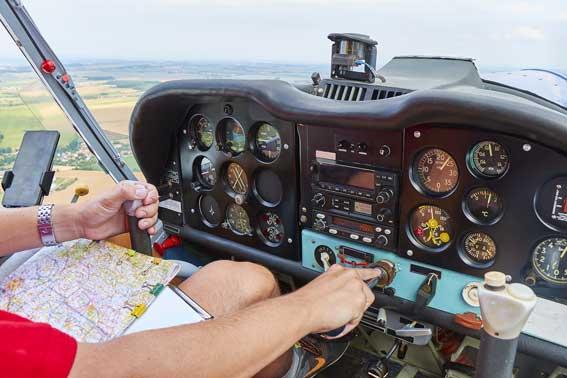 - November 17, 2020 /PressCable/ —
BWI Aviation Insurance seeks to make the aviation insurance quote process simply, accurate, and transparent for pilots and plane owners throughout the United States. This guide comprises the details on how BWI has worked to make the aviation insurance quote process simple, easy and reviewed by aviation insurance professionals.
The guide can be viewed at https://bwifly.com/aircraft-insurance/getting-an-aircraft-insurance-quote-shouldnt-be-difficult/
Much like buying a car or perhaps taking a car in for a repair, consumer confidence in their own knowledge is a struggle for many new pilots or plane owners when sourcing aviation insurance. Customers are not sure about the coverages, which exceptions apply, or even whether or not they have enough current coverage to protect them in case of a disaster. BWI Aviation Insurance owner Matt White seeks to open up the aviation insurance quote process so that consumers can purchase aviation insurance with confidence.
In a recent article on their website, White reassured aircraft owners that in the age of algorithms and artificial intelligence, a real human being will always lay hands on their quote before it gets back to them. "We have some great technology at our disposal, but at the end of the day we have to remember that there are real human beings flying these planes and real human beings riding as passengers," said White.
He went on to reiterate that when the worst happens in an aviation accident, that those lives and those of their families are forever changed. "The last thing those families need to worry about is whether or not they are covered," added White. For the White family, aviation insurance is a serious business and family affair. White's father founded BWI in 1977 and son Matt has carried the legacy forward.
"Too much aviation insurance is a waste of money" said White, "and too little insurance is a disaster waiting to happen." Whereas there are roughly 10 aviation insurance carriers offering aviation insurance in the United States, the White family is one of many brokers trying to lead the way in making the process of acquiring insurance simple, accurate, and transparent.
About BWI Aviation Insurance
BWI has been at the forefront of the aviation insurance industry since 1977. Family and veteran-owned, BWI sources aviation insurance solutions for every range of aircraft from gliders, fixed wing, jet aircraft, drones and more. Headquartered in Corona, CA, BWI locates coverage for aircraft owners nationwide along with a satellite office based in Anchorage, AK.
Contact Info:
Name: Matt White
Email: Matt.White@bwifly.com
Organization: BWI Aviation Insurance
Address: 710 Rimpau Ave Suite 203, Corona, CA 92879, United States
Phone: +1-800-666-4359
Website: https://bwifly.com
Release ID: 88986007