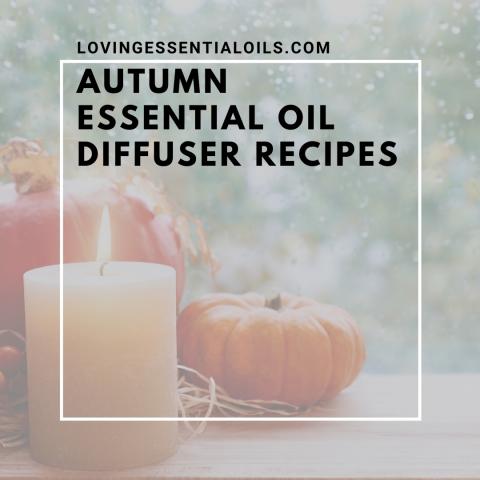 - October 23, 2020 /NewsNetwork/ —
In this Autumn season, Loving Essential Oils is again there to help people learn which fall essential oil recipes can give them the aromatic results desired. The article offers 10 different autumn diffuser recipes one can use to create a comforting surrounding this fall season.
More information can be found at https://www.lovingessentialoils.com/blogs/diffuser-recipes/fall-diffuser-blends
According to aromatherapist Jennifer Lane, essential oils are good for not only the mind and body but also for experiencing scents of the fall season. People can use concentrated essential oils in their homes by adding them to an aromatherapy diffuser with the amount of water required by the machine in use. The diffuser can get the various aromas of these essential oils into the air.
The article highlights that Warm Pumpkin Spice essential oil blend, which is made with drops of cinnamon, ginger, clove, and cardamom, is one of the popular seasonal aromas to use this fall in an essential oil diffuser.
With the blend of orange, cinnamon, and cardamom essential oil, one can enjoy the aroma of Orange Cinnabuns this autumn. Similarly, the blend of bergamot, white fir, and cinnamon essential oil makes Autumn Joy, a diffuser blend to boost mood this fall season.
According to Loving Essential Oils, the autumn essential oil blend called Fall Harvest, consisting of cedarwood, cassia, orange, and juniper berry essential oils, is a top choice to diffuse when facing a busy schedule as it offers an energizing aroma.
The diffuser blend of ginger, cassia, and cinnamon essential oil creates the aroma of Gingersnaps that is recommended to create a comfortable and cozy room. Likewise, the Autumn Zest blend recipe consisting of orange, lemon, clove, and cinnamon oil offers a sweet aroma to freshen the room and mind.
These autumn diffuser blends offer positive results when essential oil safety guidelines are followed, which Jennifer includes in the article. She said, "I have written this article to let people know that we can get so much pleasure and benefits from aromatherapy when used properly. This autumn season, pamper yourself with these new fall essential oil blends in your diffuser to make your surroundings cozy and calm. Try one of these diffuser recipes right before visitors come over so the lovely aroma can welcome them as they arrive".
Jennifer Lane started the aromatherapy blog, Loving Essential Oils, to share essential oil information, tips, recipes, and safety measures. As an aromatherapist, she recommends using these essential oils to gain peace of mind and body.
Interested parties can find more by visiting the above-mentioned website or accessing https://www.lovingessentialoils.com/blogs/diffuser-recipes
Release ID: 88981583