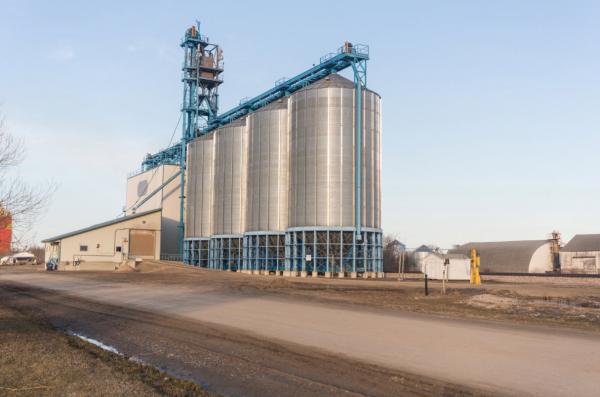 - June 22, 2021 /PressCable/ —
Edelman Automation, an agricultural and industrial automation company based in Champaign, Illinois, has launched a new range of intuitive crop storage systems for farmers in Canada, the United States, and South America. The company offers remote control and cloud-based systems supported by 24/7 phone support.
For more information, please visit https://www.einc-automation.com
According to The Wall Street Journal, farmers in the United States exceeded corn and soybean production last harvesting season, despite poor weather and labor shortages. As crop production increases, Edelman Automation's latest announcement provides farmers with an efficient system to monitor crop storage, transactions, and moisture levels.
The company understands that labor shortages are detrimental to the farming industry, and they protect clients from the risks of an uncertain workforce. While automation systems typically cost between $25,000 and $50,000, clients will see a return on investment within 3-5 years due to reduced energy, labor, and insurance expenses.
For customers unfamiliar with agricultural or industrial automation, Edelman Automation also provides onsite training and assistance.
All of the company's systems operate on a unique software called QB Technology. Edelman Automation has designed QB Technology to be intuitive and straightforward but with the capacity for complex automation tasks. The system will prevent cross-contamination of crops, record product weight, monitor moisture levels, and generate custom reports for all transactions. Critically, QB Technology is ideal for employers with high employee turnover.
Edelman Automation also carries the latest automation products, including VFD (variable frequency drive) panels to keep contaminants out of electrical components and NEC-certified UL 508a panels for industrial clients. They can also customize existing systems to meet clients' needs, including adding cloud-based capabilities or remote controls.
Edelman Automation is a family-owned business based in central Illinois. With the latest launch, the company continues to provide industrial and agricultural clients with simple solutions to automation problems.
"If you are looking for a company that can handle your specific automation needs, then look no further," said a spokesperson for the company. "Here at E-Automation, you will find a system that is right for you. We look at our customers as partners for life, and we like to make sure you feel like a part of the family."
Interested parties can learn more by visiting https://www.einc-automation.com
Release ID: 89029742