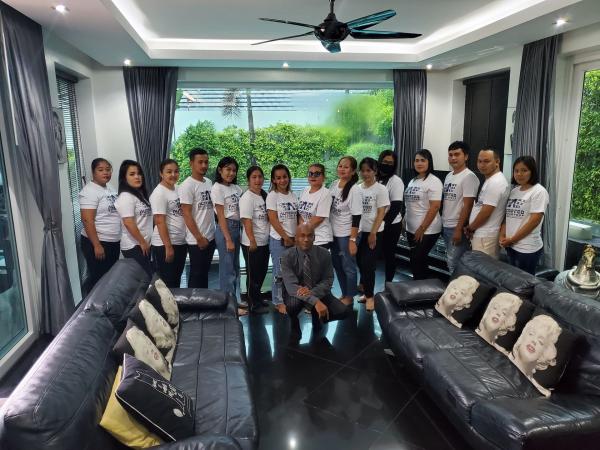 - July 25, 2021 /PressCable/ —
Automated Success Group has launched its training platform offering online courses, revenue generation opportunities through product marketing, and industry guidance on affiliate marketing. The platform is designed for beginners who seek to enter this lucrative market.
Further details are available at https://automatedsuccessgroup.com
Automated Success Group's recently launched platform will provide individuals with guidance on legitimate routes to earning a consistent income within the affiliate marketing industry, along with the training and ongoing support required to thrive on the job.
While affiliate marketing stands as one of the most popular alternative income opportunities available in the current internet business space, the rise of fraudulent opportunities has created an atmosphere of caution within the industry. This is made worse by the difficulty often experienced in securing legitimate jobs within the industry and transforming skills into a steady stream of income.
Automated Success Group provides a comprehensive suite of affiliate marketing resources and services that deliver insights to help individuals operating within the industry avoid fraudulent businesses, acquire linkages to legitimate products, and build lucrative revenue sources.
Members subscribing to Automated Success Group's services gain access to their automated marketing platform that links members to marketing opportunities for a wide range of products and services. This service is bundled with an in-depth training suite to help participants learn about online affiliate sales while generating revenue.
Members are granted access to one-on-one coaching sessions and top-rated marketing opportunities tailored to their specific circumstances. These services are provided free of charge to members due to the company's unique revenue model. This model generates income from commissions charged to verified business partners based on successful products and services promoted on its platform, instead of member fees.
Automated Success Group seeks to give back to communities around the world in the areas of education, financial freedom, entrepreneurship, and marketing.
A spokesperson said, "Automated Success Group has a unique and innovative approach that has proven to be successful for its members. Unlike others within the online industry who are charging hundreds or thousands for their training courses and 1-on-1 coaching, the Automated Success Group provides all of its services for free. They are paid by the companies they promote, not the affiliates they train."
Interested parties can find more information on Automated Success Group's affiliate services and training in the video provided by the company here, https://automatedsuccessgroup.com/welcome-video
Release ID: 89037532