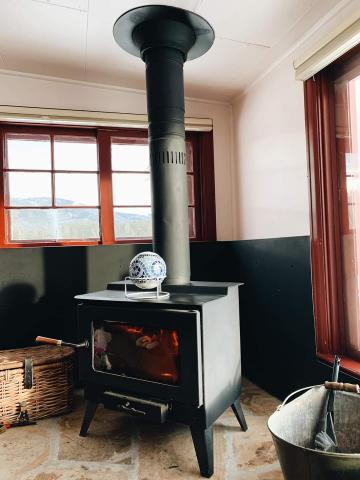 - May 30, 2021 /PressCable/ —
USA BATF Licensed Manufacturer , Auto Fire Guard, LLC and Supplier, Safety Life Fire Equipments Co., LTD have announced a strategic partnership going forward.
Full details on the partnership can be viewed here: http://www.AutoFireGuard.com
In 2018, due to rising costs of materials and labor, Auto Fire Guard, LLC (AFG) met with members of Safety Life Fire Equipments Co, LTD to explore potential ways of reducing costs while maintaining the highest of quality, since both companies are known globally for their superior quality. The exploratory committee began this effort by ordering supplies in small batch quantities to submit for testing to US authorities and other Nationally Recognized Testing Laboratories. In May of 2021, SGS International certified the superior quality of the materials setting the stage for this exciting supply contract announcement.
Both companies are poised to benefit from the expanded production capacity and decrease in overhead. While Auto Fire Guard will continue its operations in the United States, including most of its administration, designing, operations, headquarters and some elements of manufacturing, Safety Life Fire will be focusing more on coordinating international components and assembly. With this change, AFG can expand from a production capacity of 300 fire fighting devices per month to over 20,000 devices per month and offer a wider array of products.
In the near future, customers of both companies can expect to benefit from this supply contract because despite rising cost of materials and labor in the USA, retail pricing will not need to rise as a result of the cost saving measures. Moreover, consumers can rest assured that no american jobs are lost as a result of this agreement, but rather those contractors currently used for producing elements of the Fireball in the USA will be repositioned to optimize their talents and keep the quality of service and design the highest in the industry. Moreover, with the expanded production capacity also comes new varieties of products. Starting in June of 2021, consumers will have a whole new array of product designs to choose from and can even elect to have AFG make their device locally at an increased cost instead of abroad or in different sizes and shapes.
As part of a long-term strategy, the two companies hope to keep prices affordable while maintaining the highest quality of goods and services so they can continue to save lives and property. If the market for fire extinguisher alternative devices returns in the post COVID Era, or if the UL ever certifies the entire Fireball device, AFG will be well positioned to handle the demand. When asked about the new joint venture, Grant Van Der Jagt from Auto Fire Guard said, "We are thrilled that we found a new supplier that passed the stringent quality standards we impose and are especially excited to usher in the new product options for the Christmas 2021 season."
Elaine of Safety Life Fire Equipments Co., LTD is also excited about the venture, saying "It has been a long process requiring several small batch samples and lots of adjustments in quality protocols. We learned about new chemical mixtures and crafted new mouldes exclusively for AFG, which is exceptionally stringent on making sure everything is made with the best quality. We know AFG was testing several other facilities and we are honored AFG chose our company to expand its production capacity and to trust us with its trade secrets and unique mixture of ingredients. We are confident no one else can make the unique Fireball ingredients as exacting as AFG requires. It is truly a unique and effective product that stops fire fast."
Current and future customers are invited to learn more about the joint venture and how they will benefit by visiting the website at Auto Fire Guard and reading about Auto Fire Guard and Safety Life Fire Equipments Co., LTD.
Auto Fire Guard was founded in Colorado in 2018 and serves the Fire Extinguisher Alternatives Market industry. It will continue some of its manufacturing in Colorado with some foreign components. Safety Life Fire Equipments Co., LTD was founded abroad in 2015 and serves the Fire Equipment Material Supplies industry.
Release ID: 89021307