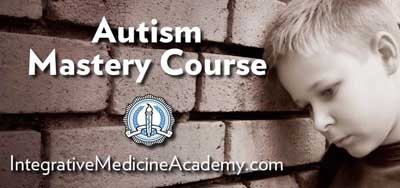 - December 16, 2016 /PressCable/ —
Even though research on Autism-Spectrum Disorders has increased dramatically, the CDC estimates that about 1 in 68 children is affected with ASD worldwide. The hard truth is there are simply not enough physicians or health care workers with the experience and knowledge to help so many children diagnosed on the Autism-Spectrum.
But that could be changing soon.
Dr. Kurt Woeller, renowned autism treatment specialist with nearly 20 years of clinical experience, has created an online Autism Mastery Course, that will fast track health care workers to become autism treatment specialists in about 16 weeks. The next course starts on January 10, 2017.
"I am very excited about the success of the Autism Mastery Course for physicians and other health care practitioners," says Dr. Woeller. "I have worked on creating this program a long time, trying to encapsulate years of clinical practice into a program that could be understood and implemented in a reasonable time frame. With Autism Mastery Course, I believe I've done just that."
Previous course attendees agree, ""This course has been great!! Every week, I am adding something new to our practice because of this class. Our practice initially worked with neuro feedback and behavioral health, but since starting the course, we have certainly implemented the integrative health model, with great success," said Todd R, a doctor practicing in Florida.
The Autism Mastery Course features clinically relevant, practical, and time efficient material for any health practitioner currently working with the special needs community, or, for those who want to gain knowledge about helping this underserved population of people.
The 16 week course consists of weekly live webinars and live Q & A sessions that will also be recorded and available to those who can't attend the live events. In addition, the course includes downloadable forms to help physicians set up patient charts and develop treatment programs.
One of the key elements to the Autism Mastery course is that the participants will also have access to a private online forum run by Dr. Woeller, where they can interact, ask questions, and have Dr. Woeller mentor them while they learn.
The course will focus on the complexities of autism, providing an in depth knowledge regarding biomedical intervention for autism-spectrum disorders that would normally take years of training and practice to obtain. "I wish there would have been a course like this when I was starting," says Dr. Woeller, "it would have shaved years off my learning curve!"
While Autism Mastery was created with the health care practitioner in mind, the course is also open to experienced autism parents who would like to further understand how various autism treatments can help improve their children's health.
For more information or to join the course go to http://AutismMasteryCourse.com
Release ID: 155077