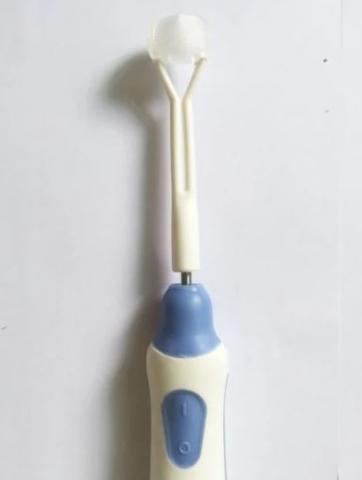 - September 24, 2019 /PressCable/ —
A new electric three sided toothbrush has been launched by Different Not Less, offering a personalized brushing experience for those with autism or special needs. Any adult or child with special needs or otherwise can use the toothbrush, or caregivers when they are taking care of their family or friends.
More information can be found at: https://differentnotless.us/collections/health/products/electric-three-sided-toothbrush
The team at Different Not Less launched the new toothbrush to make it easier for children and adults with special needs to brush their teeth effectively. Getting those with special needs to brush their teeth can sometimes be a struggle, as some people hate it, and neglect their teeth.
This leads to cavities, plaque and gum diseases due to a lack of proper oral hygiene. Now, however, with the launch of the new brush, the chore of brushing teeth can be done faster.
Complete dental care is more accessible and available with the three sided toothbrush. An electric three sided toothbrush ensures that the act of brushing teeth can be completed more quickly.
What's more, since it has three sides, it ensures complete tooth coverage. This means that the user gets a more complete brushing experience, while cleaning the front, back and biting surface of the teeth at the same time.
The toothbrush is specially designed to improve dental check ups, can help to reduce plague, and combat gum disease. Different Not Less explains that caregivers find brushing a special needs child or adult much easier, and can get all three sides of the teeth clean without a struggle.
Customers will find that the brush comes with four replacement heads, so that the toothbrush heads can be changed every three to four months, or sooner if the bristles are frayed.
The brush is easy to hold and use, and is lightweight, making it easy for caregivers to brush teeth with ease. Full details can be found on the URL above.
Release ID: 88921871