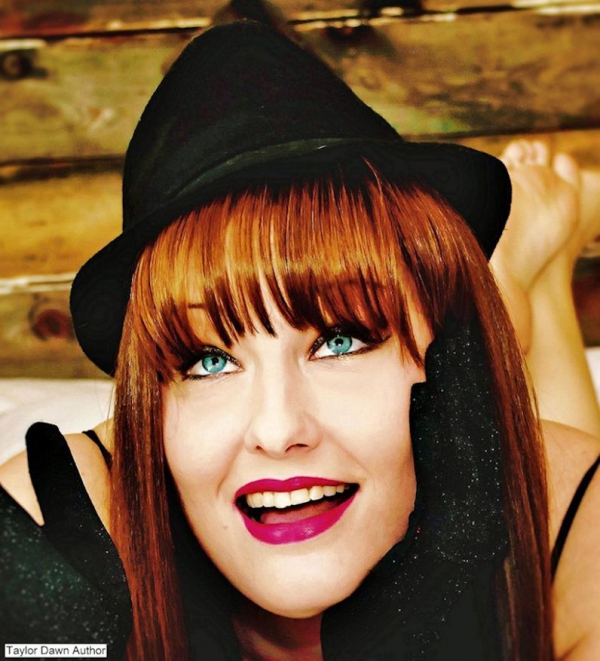 - March 9, 2016 /PressCable/ —
Cape Girardeau, MO March 8, 2016 – Taylor Dawn takes the Tiara and latest release "Loose Ends" on the road to Pittsburgh Pennsylvania for the Angels & Sirens Author Event. On March 12th 2016, Taylor will be among the likes of many other bestselling authors mingling with fans, signing books and works to promote the latest Bestselling Romance Novels and new website www.TaylorDawn-Author.com.
"Booksignings are a way to meet readers and connect with them in a way that you can't on just social media. I love being among my readers in person, it gives you a glimpse of who is actually following and reading. For me it isn't about selling books, it's about being there and having a good time with my readers." Taylor says. "I have a few signings for 2016 but Angels & Sirens will be the first one of the year. I'm stoked to reconnect with some author friends and see my fans again. It gives you a sense of accomplishment when readers want a picture with you or to just give you a hug and say 'thank you for writing this book'." Taylor adds.
Taylor will be at the event with amazing authors such as Elizabeth York, Clara Fox and Addison Kline. The roster includes over 60 plus authors that will offer their books at the signing to their readers. The backdrop for the event will be the Airport Marriott and an after party will take place where VIP guests will be able to mix and mingle with the authors while enjoying a catered meal and music. Find the ticket information at www.TaylorDawn-Author.com.
The Angels & Sirens Author Event will be held at Pittsburgh Airport Marriott, 777 Aten Road Coraopolis. Pittsburgh, Pennsylvania 15108. A great line-up of over 60 amazing authors to meet and interview! The fun will be on March 12th 2016. Tickets for the Author signing are $10. A limited amount of VIP Tickets are available for $40, which includes the after party for mingling and eating with the attending authors.
About The Author Taylor Dawn
International Best Selling Author Taylor Dawn began writing as an item to check off her bucket list. After putting words on paper, she decided that being an author was where she needed to be. She resides on a farm in southern Illinois with her husband, son and a plethora of animals. Taylor is a huge kid at heart. She loves playing practical jokes, challenging her son to a game of Super Mario and rarely rolls out of bed before noon. She enjoys dancing, is perpetually clumsy and has a horrible green thumb. Taylor believes that if one works hard, one must play even harder. More information is available by visiting www.TaylorDawn-Author.com
Release ID: 106388