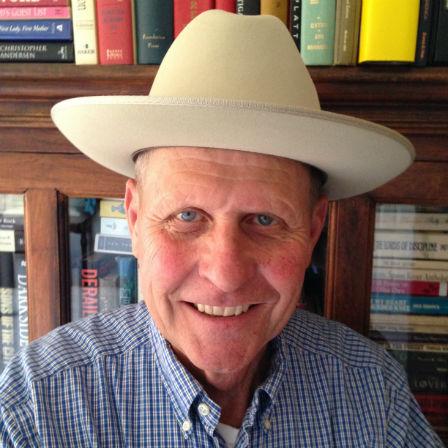 - June 29, 2021 /PressCable/ —
Christian fiction writer Robert E Cook has partnered with the Lindell Recovery Network in funding addiction recovery. He has dedicated 100% of the royalties from Joyce – A Spiritual Warfare Novel to the ongoing work of helping addicts break free of addiction.
Nearly every family in America has been affected by the scourge of addiction. The Lindell Recovery Network is founded by the legendary MyPillow creator, Mike Lindell, and is reporting amazing success.
Lindell, who suffered for decades with addiction including crack cocaine, understands recovery. His experience of being set free once and for all came when exposed to the healing power of Jesus. His experience is chronicled in his best-selling book, What Are The Odds, From Crack Addict to CEO.
Every addict coming to the Christ-centered network for help is matched with a recovered addict that has suffered through a similar addiction. The one-on-one relationship is called a Hope Match. That is, a mentor relationship to guide the addict through to recovery.
The Lindell Recovery Network is free to anyone needing it. Health insurance or having the money for treatment is not a consideration. The only requirement is the desire to get clean and sober.
Donations to non-profits are an important component of their success.
Robert E Cook's book is fiction, but the spiritual warfare depicted in the story illustrates the power of darkness that is all too real. Addiction may be the darkest of all afflictions.
Read Joyce – A Spiritual Warfare Novel. Spend time with a veteran detective as his work brings him face-to-face with a battle of good and evil worthy of an Old Testament Bible story.
The five-star book is available from Amazon. It comes as a Kindle ebook as well as a paperback edition from Amazon's print-on-demand platform.
The novel is a police murder thriller that depicts the horrors of evil. The book shows how evil can consume people even to the point of death. It also shows the beauty of God's mercy, grace, and redemption. It is not what most expect in a Christian genre.
The novel is one most readers will not soon forget.
True addiction recovery is often a once-in-a-lifetime shot at healing, redemption, and salvation.
To learn more about the Lindell Recovery Network, visit their website at LindellRecoveryNetwork.org. Visitors will learn how to access the program plus view an array of video testimonies from addicts set free from all manner of addictions.
Robert E Cook, a former police detective, and businessman is now retired. His activities include writing and intercessory prayer. His work is available at his website, RobertECook.org.
Readers can support addiction recovery while getting a glimpse into the battle of good and evil by reading Joyce – A Spiritual Warfare Novel.
Many have found a new sense of the horrors of darkness and what it can do to people. All royalties from the sale of Joyce – A Spiritual Warfare Novel (100%) are donated to the Lindell Recovery Network.
Robert E Cook can be reached by email: Blog@RobertECook.org
Release ID: 89031261