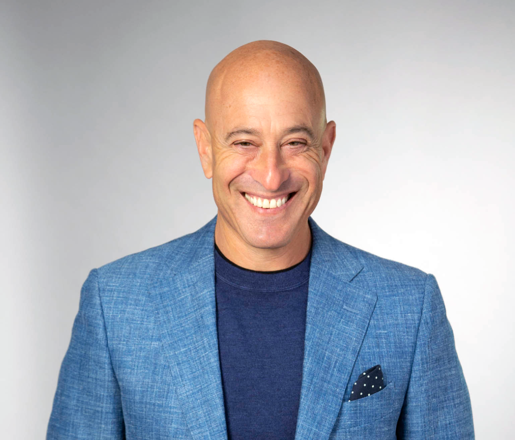 - February 17, 2022 /PressCable/ —
On Monday, Feb. 21, 2022 at 2pm ET, Dr. and Master Zhi Gang Sha will come together with best selling author and leading international keynote speaker, Adam Markel on his live show: Power and Wisdom of Dao De Jing through Tao Calligraphy and Tao Song on Facebook.com/drandmastersha.
During the show, Master Sha and co-host Bill Gladstone (Waterside Productions) will catch up with Adam Markel about his recent initiatives to help organizations, leaders and people in general to discover the power of resilience, including how his new book, "Change Proof — Leveraging the Power of Uncertainty to Build Long-Term Resilience" (McGraw-Hill, February 2202) will help people to master the challenge of massive disruption in our rapidly changing world.
Adam is author of the #1 Wall Street Journal, USA Today, Los Angeles Times, and Publisher's Weekly best-seller, "Pivot: The Art & Science of Reinventing Your Career and Life." He also co-authored the #1 Wall Street Journal and USA Today best seller, "Soul Over Matter: Ancient and Modern Wisdom and Practical Techniques to Create Unlimited Abundance" with Dr. and Master Sha.
A leading international keynote speaker, Adam has reached tens of thousands worldwide with his message of resilience as the competitive edge in today's complex markets. An attorney, entrepreneur, and transformational trainer, Adam is a sought-after business culture catalyst who inspires, empowers, and guides organizations and individuals to create sustainable, high-performance strategies.
In addition to catching up with Adam Markel, Master Sha will teach the Dao De Jing, the 6th century wisdom offered by Lao Zi, the ancient Chinese philosopher and writer who is also known as the founder of Taoism.
Second only to the Bible in terms of the number of copies and translations that have been distributed worldwide, the Dao De Jing text offers profound wisdom for humanity, including wisdom for country leaders and leaders in business, the military, science, religion, economics and politics, and for all human life.
To learn about this profound text through the lens of Dr. and Master Sha, a Tao (Source) Channel and the founder of Tao Calligraphy and many other Tao Healing Technologies, is said to be magical and revolutionary.
A key feature of the show is that Master Sha expands the impact of this immortal wisdom through the Transformative Art forms of Tao Calligraphy and Tao Song.
This can awaken and inspire viewers, creating "a ha moments" and deep healing potential in every show.
Thousands tune into Master Sha's show LIVE on Mondays at 2pm ET or on their own time to receive inspiration, remote healing energy, wisdom for life, and much more. Everyone is invited to join this Monday, February 21, 2022 LIVE on Facebook.com/drandmastersha at 2pm.
About Dr. and Master Sha
Dr. and Master Zhi Gang Sha is a renowned spiritual healer, teacher, and best-selling author with an MD degree in Western medicine from China and who is also a doctor of traditional Chinese medicine and acupuncture. Creator of Soul Mind Body Medicine, Tao Calligraphy Healing Field and the Soulfulness Experience, he has traveled the world for over 20 years empowering people to heal themselves and others through the power of soul. Master Sha was named the Spiritual Innovator of the Year in 2020 by the International Association of Top Professionals and has received widespread recognition for his service to humanity, including the Martin Luther King, Jr. Commemorative Commission Award for promoting world peace.
Release ID: 89064529