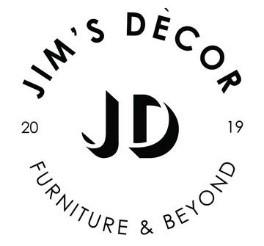 - June 20, 2019 /NewsNetwork/ —
Palm Beach, Australia – Jim's Décor, among their other stylish home furniture options, pride themselves on their Australian made bedroom furniture. The company offers its customers a whole range of bed sizes and mattresses and even has bed bundles where multiple products can be purchased at once at a discounted price.
The company stocks multiple styles of bed and bedroom furniture to cater to a wide audience. With various bed sizes, a customer can decorate the whole family's rooms. There are kids', single, double, queen- and king-sized beds and plenty of storage to match them.
If an individual wants each piece of furniture to match, Jim's Decor offer bed bundle deals. The bundles include bedside tables and tallboys that match the bed frame so a customer can find their style and have a consistent theme to their room. Jim's Decor even makes payment for these bundles simple as an individual can pay for their products outright or make installments.
The company aims to provide each of its clients with the style and comfort they deserve from their furniture. Jim's Décor wants to help its clients find products they will truly love at a reasonable price. They manage to do this by sourcing their furniture from Australian wholesalers, cutting out the middleman and gaining quality furniture while saving their clients' money.
They aren't limited to just bedroom furniture. If a client wishes to bring a bit of style to the rest of their home Jim's Décor caters to a variety of tastes in the rest of its home products too. The living room, office, dining room, and even the garden can get a little bit of an upgrade too.
To add a little extra decoration and personalisation, Jim's Decor has accessories like rugs and cushions available to its clients too. A touch of colour here or there or a quirky addition can really tie a room together. Jim's has their clients covered so should they want a simple bedroom designed or something eye-catching for the sitting room, the client can get whatever they need under one roof.
If there are any questions to be asked or enquiries about a certain offer or product, contact Jim's Décor through their website on their easy to find Contact Us page.
Release ID: 526507