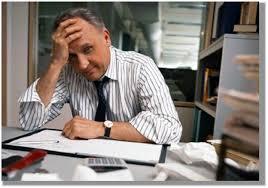 - April 3, 2020 /PressCable/ —
Tax Relief Advocates Austin launches their income tax consultation services for those who are seeking IRS or State debt relief solutions in the capital city of Texas. The company reviews clients' tax issues and helps come up with customized plans geared toward lowering tax liabilities.
Additional details can be found on their website at: https://taxreliefadvocatesaustintx.com
The newly launched services enable clients to save the most amount of money possible with the help of a dedicated income tax relief advocate. The company understands that owing money to the IRS can be a stressful experience for anyone, and the tax codes may seem extremely challenging to understand and navigate.
Tax Relief Advocates Austin starts their signature approach to tax issues resolution by providing quality advice to their clients. Aimed at helping clients avoid expensive mistakes in handling their IRS tax issues, the consultation phase is free of any charge.
The tax relief advocates then start looking into the case at hand. During the investigation stage, they will work on placing a protection hold and communicating with the IRS directly. They will also create a solution tailored to efficiently resolve the client's case.
Armed with a custom tax resolution plan, the company proceeds with negotiating with the IRS on the client's behalf. Depending on the circumstances, their expert staff may help resolve the tax issues using such common methods as installment agreement, partial pay installment agreement, currently not collectible, innocent spouse, offer in compromise, past-due returns, penalty abatement, and statute of limitations.
Serving the Austin, TX area for several years now, the team at Tax Relief Advocates Austin has helped protect the interests of thousands of individuals, families, and businesses who have unsettled taxes, unfiled returns, and other tax issues. They are a BBB-accredited business with an A+ rating.
Parties looking for assistance with their tax problems may visit the website above for more information, or call 888-TAX-1007 to request a free consultation.
Release ID: 88952238