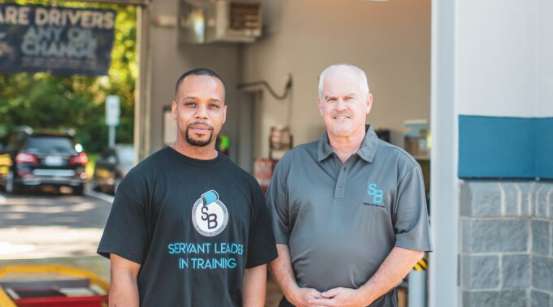 - July 7, 2021 /NewsNetwork/ —
Kevin Hayes, a businessman with more than 30-years of experience in the used car industry, has announced the opening of the first independently owned contact-less drive-through auto maintenance facility in Aurora, Colorado, with the launch of a Strickland Brothers 10-minute Oil Change Franchise.
More details can be found at https://featured.informargin.com/strickland-brothers
The announcement of the contactless drive-through auto maintenance facility will enable car owners in Aurora to interact with a service technician as the work is being performed and see that the job is done right.
The Strickland Brothers 10-minute Oil Change offers car owners a convenient auto service operation that doesn't require appointments or ever run late. This service level means that Kevin's customers will never find themselves sitting in a greasy auto service shop's lobby sipping old coffee.
Customers are also reassured that a Strickland Brothers 10-minute Oil Change will never pressure anyone to buy any service or part, nor recommend any service that is not immediately needed.
A car is often the most expensive operational asset a family owns. Failing to maintain a vehicle's fresh oil and fluid levels puts its engine and other parts at the most significant risk of breakdown. Nobody can afford to have their car broken down by the side of the road. Strickland Brothers 10-minute Oil Change prevents this.
Strickland Brothers 10-Minute Oil Change was first established in 2016 and strives to be a breath of fresh air in the auto industry.
The company provides dependable services and quality products for a fair price in a friendly, honest, and accommodating environment. Franchise owners commit to exceeding the expectations of every customer by setting and meeting service standards that are innovative and centered around the highest level of service every time.
A spokesperson for Kevin Hayes said, "Kevin is a self-made entrepreneur who brings high standards of professionalism and strong work ethics to everything he does. Kevin is looking forward to bringing Strickland Brothers 10-Minute Oil Change's service to his customers, friends, and neighbors in Aurora, Colorado."
More information on Kevin Hayes' Strickland Brothers 10-minute Oil Change franchise launch in Aurora, Colorado, is available at https://featured.informargin.com/strickland-brothers
Release ID: 89033989