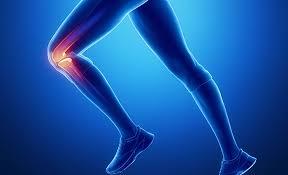 - August 23, 2021 /NewsNetwork/ —
Aspen Institute for Anti-Aging and Regeneration Medicine has updated its stem cell therapy treatments for patients in Aurora, Arvada, Lakewood, and the wider Denver, CO metro area.
More details can be found at https://aspen-regenerativemedicine.com
The launch provides an innovative alternative to invasive surgery for a range of orthopedic conditions, such as Achilles tendonitis, arthritis, back pain, defective cartilage, ligament injuries, and tarsal tunnel syndrome.
Stem cells act as both building blocks and regenerative mechanisms in the body. They are unique in their ability to self-replicate and can be injected into damaged areas to regenerate degraded tissue and stimulate new growth. The cells can be harvested from a variety of sources, but those from younger donors possess a greater ability to multiply and regenerate.
Aspen Institute offers specialism in Umbilical Cord Stem Cell Therapy. Willing mothers can donate amniotic tissue from the cell-rich fluids that are present during live C-section births. All cells are harvested according to strict FDA guidelines by AATB-accredited technicians and are subject to a stringent pre-screening process.
Umbilical cord stem cells are suitable for transplant in patients of all ages. The potency of young cells used by Aspen Institute has a strong restorative effect on injuries and the general decline of tissue that comes with age.
Other treatment options include PRP therapy in which extractions of a patient's platelets are injected into injury sites to accelerate repair and recovery. Also available is exosome therapy, or injections of a solution containing extracellular vesicles which carry proteins and genetic information through the body.
The Institute's stem cell treatments provide a natural and effective alternative to traditional protocols such as surgery, cortisone injections, and medication for pain relief.
About Aspen Institute For Anti-Aging and Regeneration Medicine
The Institute is led by Dr. Julian Robert Gershon Jr., a former head team physician for the University of North Texas and board-certified specialist in stem cell therapy and anti-aging medicine.
A spokesperson says, "Centered around regenerative medicine that is evidence-based, proactive, and synergistic, we can help patients regain control over their health."
Aspen Institute affirms its dedication to innovation in the field of regeneration medicine, providing patients with industry-leading solutions to eradicating the causes and symptoms of chronic pain.
For more information, please visit https://aspen-regenerativemedicine.com
Release ID: 89042744