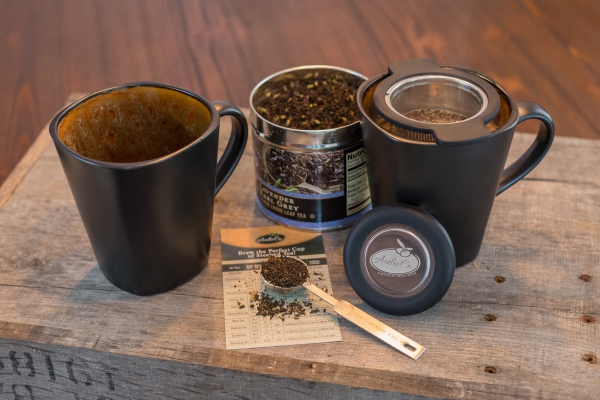 - August 30, 2016 /PressCable/ —
A new premium tea infuser has launched from AulivCo, which makes it easy to brew the perfect cup of tea every time using the included information card that covers type of tea, brew time, how much loose tea to use, and other important information. The 304 stainless steel strainer has an ultra fine mesh silicone handle and lid with a teaspoon, so it can be used for a a single cup or pot of loose leaf tea.
More information can be found on the AulivCo website at: http://aulivco.com.
AulivCo is a company that brings together two families, Dan and Lisa Augspurger and Curt and Melissa Livesay. The families were brought together through a mutual belief in providing high quality, stylish and affordable products. Their passion for tea inspired their first product, which was based on a desire to look for ways to address common complaints found with other tea infusers.
The AulivCo tea infuser has been launched on Amazon to glowing five star reviews from its customers. The listing explains that AulivCo has done the hard work for its customers, who simply have to look at the included tea chart to find a wide range of teas catered for in a guide that covers steeping time, temperature, and amount needed. The guide allows every customer to become a tea connoisseur brewer.
Because the product has ultra fine mesh holes, it can easily keep Oolong, Rooibos, Teavana, green, white, black and herbal tea leaves in the filter and out of customers' mouths, but the mesh is so fine that the product can also work well as a fruit diffuser.
In addition to this, the product's lip can also be used as a drip tray. The lid keeps the heart in the mug or tea pot and brews, and then after brewing the user can place the strainer in the upside down lid, doubling as a coaster, to keep everything contained and ready for the second cup of steeped tea.
The listing emphasises that the AulivCo tea infuser is easy to clean, comes with a full lifetime guarantee and is currently on sale at a special promotional price. More details are available at: https://amazon.com/Tea-Infuser-Stainless-Strainer-Silicone/dp/B01G17U35W.
Release ID: 130189