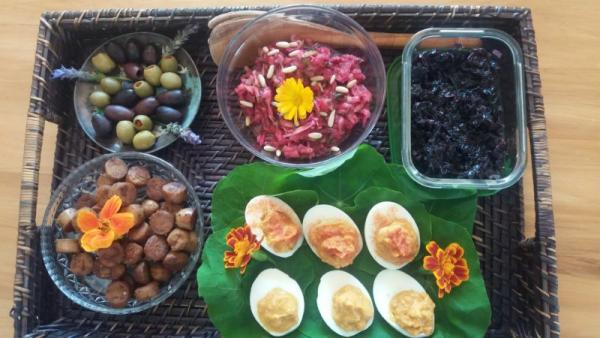 - December 12, 2020 /PressCable/ —
Ayurveda Mandala, a holistic wellness centre, has launched an updated range of lifestyle and nutrition consultation services for Auckland, New Zealand residents. As a licensed Ayurvedic massage therapist and health consultant, company founder Manasi Gupta offers clients natural remedies for their physical or emotional ailments.
More information is available at https://ayurveda-mandala.com/ayurvedic-consultation/ayurvedic-nutrition-and-lifestyle-consultation
The newly launched services aim to help clients achieve homeostasis and bodily harmony through food and lifestyle choices.
Ayurveda, which translates literally to "the science of life", is based on the philosophy of living in tune with nature. According to this practice, the five elements of ether, air, water, fire, and earth are responsible for all living and non-living substances in the universe. Ayurveda combines diet massage, lifestyle, meditation, herbs, and other holistic tools to restore humans' natural balance.
During Gupta's Ayurvedic health consultations, she explains the preventative and holistic approach to self-care. Clients can learn how to incorporate whole foods, tonic herbs, meditation, and exercise into their daily life.
Together, Gupta and her client create an easy-to-follow nutritional and lifestyle plan custom made for their health requirements. She also offers guidance about where to buy fresh and organic produce in the local area.
From her recommendations, Gupta's clients can experience a range of physical and mental benefits including improved digestive health, better sleep quality, reduced stress, and happier relationships.
Clients can choose to schedule an in-person, online, or phone consultation. Gupta offers her services in English, Hindi, and German.
Ayurveda Mandala also provides massage, aromatherapy, and meditation services for those interested in further exploring holistic wellness.
With the latest service launch, Manasi Gupta continues to use Ayurvedic practices to help individuals achieve a balanced mind and body.
A satisfied client said: "I'm so glad my path crossed with Manasi's — she is such a gift. I have been to see her for an Ayurvedic Consultation, where she gave me achievable, simple lifestyle suggestions which have had a massive positive effect physically, emotionally, and mentally right from day one."
Interested parties can find more information at the above-mentioned URL or at https://ayurveda-mandala.com.
Release ID: 88989398