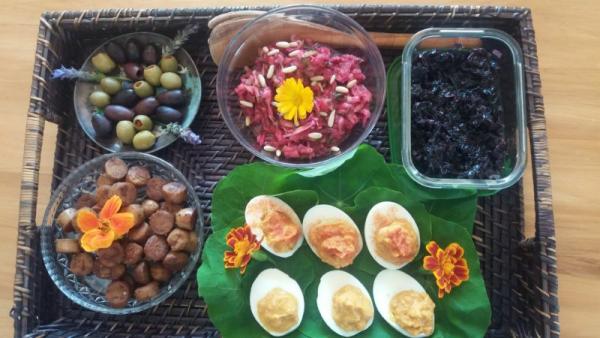 - October 2, 2020 /PressCable/ —
Ayurveda Mandala announced the launch of Ayurvedic nutrition and lifestyle consultations with digestive health consultant and Ayurvedic nutrition therapist Manasi Gupta. The consultations cover microbiome balance, body constitution, food choices, lifestyle, and emotional wellbeing.
More information about Ayurveda Mandala is available at https://ayurveda-mandala.com
The Ayurvedic lifestyle centre has launched consultations as part of its broader mission to help people of all ages achieve homeostasis of body and mind. Auckland Ayurvedic diet consultant Manasi Gupta uses a holistic approach to strengthening immunity, boosting gut health, and enjoying high energy levels through personal nutrition guidance.
Ayurveda is a system of medicine that evolved in India as early as 4,000 BCE. Ayurvedic principles and their practice encompass herbal medicine, nutrition, and emotional well-being.
Ayurveda Mandala uses these principles to help people drop unhealthy cravings and addictions, improve sleep, regain vitality, and enjoy high energy levels.
Manasi offers Ayurvedic nutrition and lifestyle guidance online through Zoom and Skype. She has successfully helped clients with unhealthy eating habits, thyroid problems, obesity, Type 2 Diabetes, general weakness, and other health conditions. She designs an individualised plan that's easy to follow and tailored to a client's personal goals and general health.
Visit https://ayurveda-mandala.com/ayurvedic-consultation/ayurvedic-nutrition-and-lifestyle-consultation to book an initial assessment and consultation. Follow-up sessions include grocery shopping support and guidance about where to find fresh organic produce.
Ayurveda Mandala recommends a wide range of nutritional supplements including herbal tonics, medicinal mushrooms, and raw vegan superfoods.
According to a spokesperson for the Auckland North Shore ayurvedic diet consultant, "Your microbiome, gut, brain, immune system, and emotional health are directly connected. We are excited to announce virtual Ayurvedic nutrition consultation sessions with Manasi that focus on helping achieve optimum health and vitality."
Ayurveda Mandala is a holistic Ayurveda practice headed by Manasi Gupta, a professional Ayurvedic Massage Therapist and Ayurvedic Nutrition Therapist. Manasi offers nutrition counselling, meditation, and wellness consulting sessions in Hindi, German, and English.
For more information about booking an Ayurvedic consultation session in Auckland, call 021-132-57-01 or visit the URL above.
Release ID: 88979390