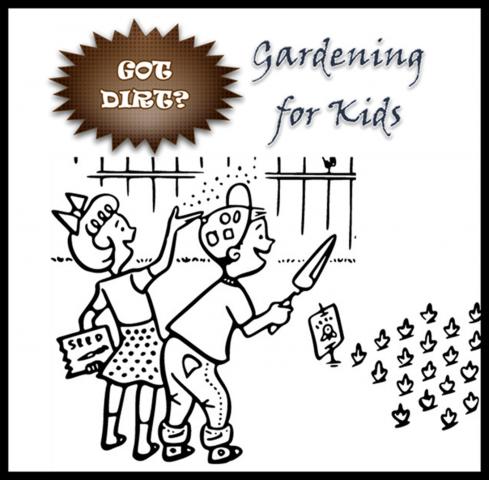 - April 1, 2021 /PressCable/ —
Customers looking for the latest gardening course for kids, will soon be able to purchase "Got Dirt? Gardening for Kids" by The Gardening Grandma. Today Patrice Porter, The Gardening Grandma releases details of "Got Dirt? Gardening for Kids" development.
"Got Dirt? Gardening for Kids" is designed to appeal specifically to conscious parents and includes:
A 5 module gamified course – This feature was included because it gives the step by step process of beginning to garden and was built for kids to consume. This is great news for the consumer as it is set up in a fashion that engages kids, gives them a healthy alternative to sitting in front of their screens and guides kids in a survival skill of growing their own food.
The program is lead by the Gardening Grandma with Live (virtual) meet ups – This was made part of the product, since the Gardening Grandma is that person that can show you how to garden, meeting up live is a wonderful way to pass on some of her expertise and have interaction with the students.. Customers who buy 'Got Dirt? Gardening for Kids" should enjoy this feature because Live meet ups with a person who has 45 years of gardening experience is a wonderful opportunity to get her guidance, get your gardening questions answered and be inspired.
Lessons are presented in a comic book fashion along with video demonstrations and other resources like workbooks, journals, eBooks and such – The Gardening Grandma made sure to make this part of her product as comics are something kids will easily engage in, creating an interest so they can absorb the lessons. Using video demonstrations is an effective way to transfer knowledge to kids. Customers will likely appreciate this because with the kids engaged in the lessons they will more easily absorb the content and can start implementing what they learned to begin gardening.
Patrice Porter, when asked about "Got Dirt? Gardening for Kids" said:
""Got Dirt? Gardening for Kids" opens the world of gardening for your kids to explore, a world that fosters independence, confidence, and has kids grow some of their own food which I find helps develop a healthy food culture. It provides an alternative for kids other than sitting in front of their screens and instead gets them connecting with nature in an activity that's both healthy physically and mentally. It show how, if you approach gardening properly, it can lead to your kids becoming lifelong gardeners with all the benefits it can bring. Give your child a survival skill that can serve them for their lifetime!"
This is the Gardening Grandma's first release of a new product and Patrice Porter is particularly excited about this release because it brings the Gardening Grandma together with kids so she can pass on that old-time survival skill of gardening, a skill that was being lost but now is being revived with people wishing to turn their hands at it and looking for an alternative to all that screen time they find their kids are having. It's good for the kids and good for the planet – making for a greener world!.
Those interested in learning more about the business can do so on the business website at http://thegardeninggrandma.com
Those interested in purchasing can go directly to the product listing, here: http://thegardeninggrandma.com/gardening4kids
Release ID: 89003534