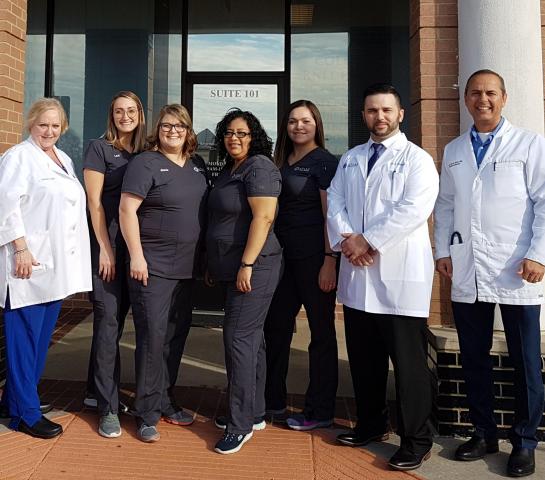 - June 2, 2020 /PressCable/ —
The medical providers at Atlas Medical Center in Dallas – Fort Worth are utilizing a new regenerative medicine therapy to help patients relieve chronic knee pain. Regenerative medicine such as stem cell therapy and PRP are treatment options for those seeking non-surgical alternatives for knee pain relief. Atlas Medical Center only uses autologous, same day, minimally invasive procedures that don't require any downtime or hospitalization.
PRP and stem cell therapy have been widely accepted and used in orthopedic medicine for over two decades to help relieve knee pain due to wear and tear and sports injuries.
The following knee conditions have shown to respond favorably to regenerative procedures:
• Meniscus Tears
• Arthritis Knee Pain
• Bone on Bone Knee Pain
• Ligament/Tendon injuries
• Tendonitis
• Bursitis
• Chondromalacia
Regenerative therapies such as stem cell therapy and PRP are therapies that use a patient's own cells to help promote healing and repair in an injured and damaged area. The stem cell procedure performed at Atlas Medical Center uses a new FDA cleared device that extracts regenerative cells from a small area in the pelvis. This new device allows the procedure to be surprisingly comfortable, quick (less than thirty minutes) and virtually painless for the patient.
Once the cells are extracted from the patient, with the assistance of ultrasound guidance, they are immediately relocated and injected into the damaged knee joint.
This procedure is intended to help "kickstart" and promote the body's natural healing response. It introduces powerful anti-inflammatory & regenerative immune cells (Platelets, Stem Cells, Cytokines and Growth Factors) into the injured knee joint to help lower joint inflammation and help repair damaged joint tissues.
After the procedure, some might feel immediate relief from their knee pain, while others may notice continued improvements in pain reduction, mobility and range of motion over a period of time following the treatment. In fact, Atlas Medical Center is one of a handful of regenerative medicine clinics that track patient outcomes- which is very rare in the regenerative medicine field. Recently, out of 196 knees that were treated at Atlas 84.2% experienced pain relief by their 6-month follow-up.*
The other form of reparative therapy used at Atlas Medical Center is PRP or platelet rich plasma therapy which consists of a simple blood draw. The blood is then spun down, and the patient's plasma is isolated and then injected into the damaged or injured area. Blood plasma is known to be rich in growth factors, platelets and other healing factors. PRP can be used alone or in conjunction with stem cell therapy, especially in more severe knee conditions.
There are patients who may not be good candidates for regenerative therapies. In those cases, the medical team at Atlas may recommend other types of knee pain treatments.
The Medical team at Atlas Medical Center, Dr. Jason Kouri, MD and Lisa Moore ANP, have been practicing for over 20 years. Dr. Jason Kouri, MD is Board Certified in Urgent Care and Lisa Moore is an Advanced Nurse Practitioner. They have performed over 2,000 regenerative procedures and have a special interest in helping those suffering from chronic knee pain find long term relief and avoid unnecessary knee surgeries or pain masking medications.
*Disclaimer: Like any other medical procedure there is a success and failure rate. There are no guarantees and results vary.
Release ID: 88959985