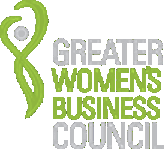 - November 11, 2020 /NewsNetwork/ —
The Greater Women's Business Council, a non-profit organization supporting women's business enterprises in Southeast USA, has recently launched the GWBC Open For Business radio show which interviews local entrepreneurs and business experts about how their work fosters diversity and inclusion.
More information is available at businessradiox.com/podcast/gwbcradio/nueway-studios
The new GWBC radio show, produced at the BusinessRadioX Studio in Atlanta, explores themes such as accounting, leadership, communication, and branding, through interviews with local businesswomen, including CEOs, entrepreneurs, recruitment experts, and business visionaries.
The most recent episode features Charday Oldacre, an award-winning digital advertising expert who founded NueWay Studios in 2014, an Atlanta-based branding agency built on the principles of diversity and inclusion in the creative industry.
Since founding NueWay, Oldacre has received the Small Business Awards' Young Entrepreneur of the Year in 2019, in addition to being shortlisted for The Atlanta Business Chronicle's Emerging Entrepreneur of the Year.In the recently released interview, she discusses how her women-owned brand has developed and the importance of GWBC's work for women's professional development.
The newly launched show is ideal for people interested in women's business enterprises in Georgia or who want to learn more about how this thriving industry has been created by and for local women.
The Greater Women's Business Council is a non-profit organization committed to creating an inclusive community of local businesswomen through networking and advanced education programs and by offering access to the nationally-recognized WBENC Women's Business Enterprise certification (WBE).
The Atlanta-based organization offers development programs and workshops designed to encourage women to hone their professional skills and advance in their industry. The GWBC is a regional partner of WBENC (Women's Business Enterprise National Council), who advocate on behalf of WBEs and facilitate corporate business, networking, and educational opportunities.
Companies granted the WBE certification can use it to gain recognition and partnerships with major corporations, non-profit organizations, and local agencies who want to support supplier diversity programs and encourage collaborating with local businesswomen.
A spokesperson for The Greater Women's Business Council said "GWBC® has partnered with dozens of major companies who are committed to providing a sustainable foundation through our guiding principles to bring education, training, and the standardization of national certification to women businesses in Georgia, North Carolina, and South Carolina".
More to find out more or to download the GWBC Open For Business, go to gwbc.org or businessradiox.com/series/gwbcradio, or call +1-404-626-4845.
Release ID: 88985208