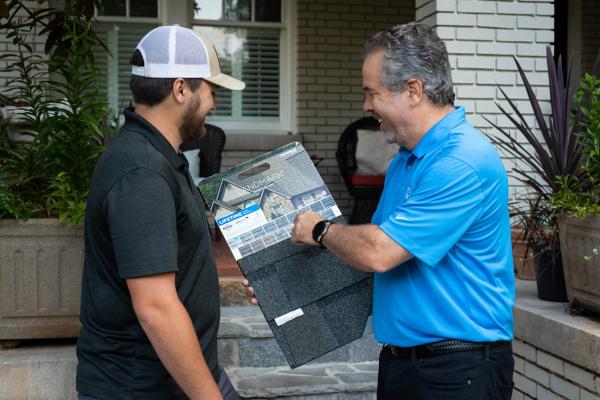 - January 21, 2022 /PressCable/ —
As announced by Colony Roofers, the expansion is spearheaded by the placement of roofing veteran Stone Yancey as the new director of its repairs division.
For more information, see https://colonyroofers.com
The latest move ensures that more families across the Atlanta metropolitan area have access to the roofing solutions they need. Whether the issues are minor or major, Colony Roofers is equipped to identify suitable repair or replacement options extending to roof shingles, gutters, and more.
According to the Atlanta-area roofers, the main problems with many faulty home roofs involve leaks. These are commonly caused by either flashing flaws or valley issues resulting from the wear and tear of time as well as design defects. Colony Roofers aims to assist homeowners by replacing flashing or installing further protective features in roof valleys, as required.
Additional issues that might need the attention of the professional roofing company include lifted shingles, popped nails, and chimney problems. While many cases call for minor repair work, major restorations are occasionally necessary. In all situations, Colony Roofers strives to accommodate customers with affordable, standardized plans utilizing reliable, industry-favored materials.
Atlanta residents will benefit from the work provided by a versatile team of technicians. Colony Roofers states that its staff are able to enact comprehensive repairs on all roofing types, spanning cracked asphalt shingles to leaking standing seam metal variations. Combining skill and experience, the professional roofers are well-positioned to meet customer needs.
Moreover, the Atlanta roofing experts describe the crucial decision of choosing between roof repairs and replacements as one that they frequently encounter with their local customers.
"This is a very common question we get from customers looking to have work performed on their roof," explains Stone Yancey, Repair Division Manager. "Roof repairs are appealing because the costs are often a fraction of replacements – however, if your roof is getting close to the end of its useful life, it's likely a better long-term decision to go ahead and replace it."
Interested parties throughout Atlanta are invited to visit https://colonyroofers.com/residential-roofing/roofing-repair to learn more about Colony Roofers and the company's extensive range of residential roofing options.
Release ID: 89061175