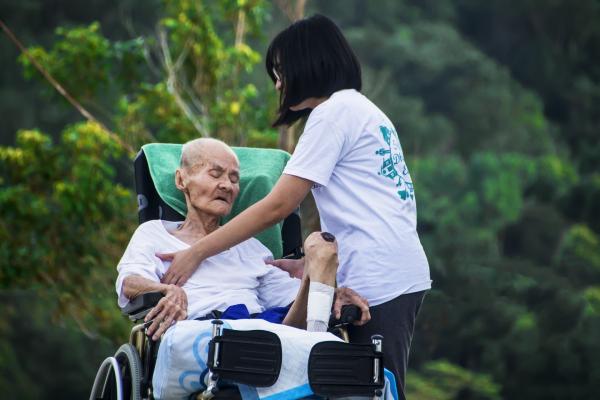 - April 21, 2021 /PressCable/ —
Home Nurse, Inc., a private home care provider based in Atlanta, Georgia, released a report on how one can become a paid family caregiver through their Structured Family Caregiving program.
More information can be found at https://www.homenurse.net/structured-family-caregiving
The report from Home Nurse aims to inform the residents of Atlanta that they can now be financially supported for being primary caregivers to their disabled or senior loved ones at home.
According to the report, the American Association of Retired Persons (AARP) on caregiving in the US released a statement that 1 in 5 families or individuals taking care of a senior loved one at home have reported huge financial strains. Statistics also show that 1 in 4 people have taken on more debt, and 3 in 10 people have been unable to save due to the expenses that caregiving incurs.
This is the reason why Home Nurse is encouraging relatives acting as primary caregivers to apply for monetary support through the state's Structured Family Caregiving (SFC) program.
The program is a new Medicaid service that offers financial support services to Georgia families that deliver care at home for a senior or disabled person. Those eligible can receive a tax-free, weekly financial stipend and proper healthcare training and coaching from the Home Nurse SFC staff.
The report states that in order to qualify for the support, a person should be 18-years of age or above and should be biologically related to, or related through marriage, to the person he or she cares for. Another requirement is that the caregiver should reside with the care receiver in order to assure continuous and present care. Lastly, the care receiver should be Medicaid-eligible and participates under the CCSP or SOURCE waiver program.
Those eligible for the SFC benefits will be able to receive the financial support they need by providing the services they have been providing all along such as housekeeping, bathing, meal preparation, eating, dressing, personal hygiene, managing doctors' appointments and medication, transportation and other services that provide quality daily living and safety.
Those interested can call Home Nurse, Inc. at +1-770-765-1111 or visit https://www.homenurse.net
Release ID: 89006371