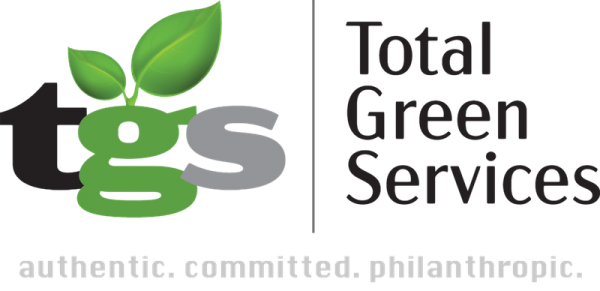 - June 25, 2020 /PressCable/ —
Atlanta commercial cleaning company Total Green Services (TGS) announced the launch of portable electrostatic sprayer disinfection services. The office disinfection company in Milton, GA uses cordless electrostatic sprayers to disinfect, decontaminate, and sanitize workplace areas and surfaces.
More information about Total Green Services is available at https://totalgreensvc.com/
The Atlanta workplace cleaning services company has launched electrostatic sprayer decontamination services for stores, offices, and businesses across Greater Atlanta. Electrostatic spraying is a safe, no-contact method of dispersing liquid disinfectant in small or large areas by enveloping all surfaces, shadowed, vertical, and underneath spaces to cover large and small areas effectively and efficiently to eliminate cross-contamination, bacteria, viruses, mold, and odors. TGS is leading the industry and continues to make cleaning a step above your basic cleaning needs.
The new handheld cordless electrostatic sprayer from Total Green Services features a removable tank that holds 2.25 gallons of disinfectant liquid. The high-performance spray mechanism and the nozzle are designed to maximize spray coverage while optimizing the use of a liquid disinfectant, saving you time and money.
Total Green Services also uses a 10lb portable cordless backpack sprayer for large-area disinfection, pesticide treatments, insect control, and other related applications. The office disinfection professionals in Atlanta use electrostatic spray equipment with CDC-approved eco-friendly cleaning products alongside its daily spray chemicals.
Visit https://totalgreensvc.com/cordless-electrostatic-spraying for more information about electrostatic spraying products.
Electrostatic sprayers contain an electrically charged solution that creates a secure and clean envelope on all sides of a surface. When sprayed evenly on any surface, the electrically charged cleaning solution neutralizes bacteria and fungi in one-minute. Total Green Services electrostatic spray cleaning inhibits virus replication and is the preferred form of disinfection for high-traffic areas.
Their environmentally responsible solution utilized with the electrostatic sprayers contain an active ingredient that breaks down to oxygen and water that is odor free, compatible with all surfaces and objects, and non-irritating to eyes and skin. TGS' EPA and FDA Certified Sanitizer protects against key pathogens such as TB, MRSA, Norovirus, HBV, HCV, and HIV with a one-minute kill claim, SARS-COV-2, the virus that causes COVID-19 with a 3-minute kill claim, Tuberculocidal with a 5-minute kill claim, and Fungicidal with a 10-minute kill claim. There is no other product in the world that eliminates harmful pathogens in a quicker amount of time.
The Atlanta commercial disinfection company recommends electrostatic spraying in high-risk facilities to prevent cross-contamination and odor buildup. The company's cleaning products and services are backed by a 30-day guarantee and certification by cleaning industry association ISSA.
Total Green Services offers customized cleaning schedules to small and large businesses across Atlanta. All uniformed cleaning personnel are LEED-trained and qualified to clean small and large commercial areas.
According to a spokesperson for the Milton, GA commercial cleaning company, "We are excited to offer our cordless electrostatic sprayers and cleaning services to businesses in and around Atlanta. We're committed to going above and beyond a business' basic cleaning needs. We value our client relationships, which is why we offer services that exceed expectations and quality while being affordable and reliable."
Total Green Services is a full-service commercial cleaning technology and services company headquartered in Milton, GA, and serving clients across the Greater Atlanta region. The Atlanta-based commercial cleaning company has been in business for more than 24 years with 33 offices in 19 states.
For more information about guaranteed office disinfection spray services, call 888-983-0559 or visit the URL above.
Check out the electrostatic sprayers in action at: https://www.youtube.com/watch?v=vcmarnMabcc
Release ID: 88964950