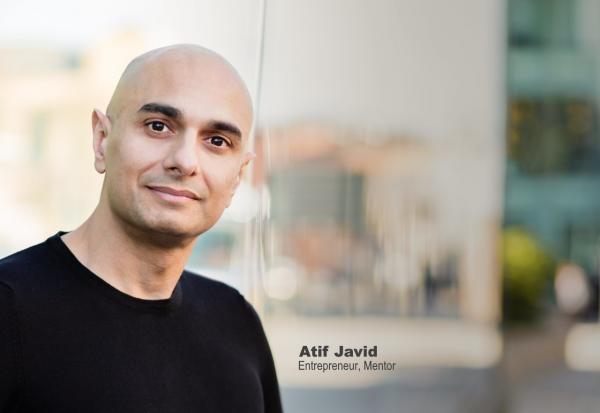 - June 14, 2019 /NewsNetwork/ —
Bristol entrepreneur and business success coach Atif Javid announced the launch of a new website featuring his entrepreneur mentoring and video coaching programme. The website features a new layout with easy access to information about Javid's MBA programme and success advice blog posts.
More information about Atif Javid is available at http://www.atifjavid.com
The website's blog section features a new post that encourages businesses to step away from addictive comfort zones—routines and crippling business habits—that tend to stifle creativity, innovation, and business growth. Javid inspires and challenges business owners to avoid stagnation and take calculated personal and business risks to expand business possibilities.
The UK online business coach proposes five major methods to escape comfort zones: take on regular challenges, face one's fears, identify roadblocks, adventurous planning, and continuity of action. Javid emphasizes the need to take a vital first step towards personal and professional growth through continuous learning, change, and implementation.
The new blog post can be found at http://www.atifjavid.com/is-your-addiction-to-the-comfort-zone-crippling-you-and-your-business
Atif Javid offers the MBA (Mindset, Body, Action) programme, a 6-week intensive video coaching program consisting of six one-to-one sessions designed to transform how entrepreneurs approach their businesses. These mentoring sessions are preceded by an application and a preliminary interview to determine programme suitability.
The business mentoring website features coaching content based on Javid's professional and personal experience as well as insights from successful achievers from around the world.
According to entrepreneurship mentor Atif Javid, "A rewarding part of my work is empowering entrepreneurs and business owners to achieve their goals. The most gratifying part is watching them become better all-around individuals."
Atif Javid is a personal and business success trainer, mentor, coach, and founder of four-time award-winning letting agency, Intire. Javid also owns and operates successful property investment and property development businesses in the UK. More information is available at the URLs above as well as on his LinkedIn profile: http://uk.linkedin.com/in/atifjavid
Release ID: 524278