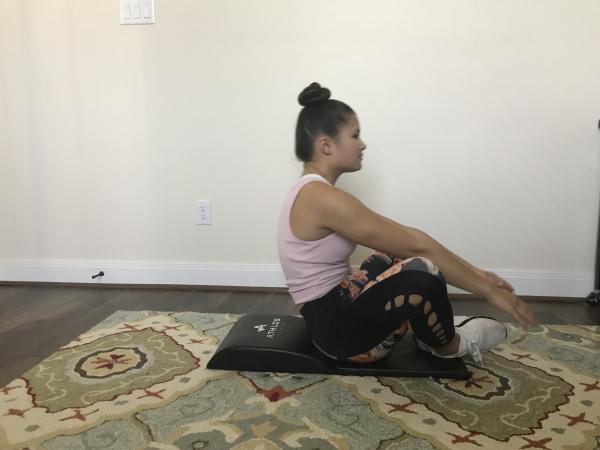 - October 23, 2018 /PressCable/ —
The Athlos Fitness company has combined the best of all worlds by redesigning their very popular abmat to help you achieve greater range of motion to strengthen your core.
Abmats have become a mainstay in the fitness community and especially for those looking for a home workout.
One of the best ways to strengthen the core and to get the most benefit, is to use the Athlos Fitness abmat that allows you to get the full range of motion that engages their entire core and produces the best results.
Athlos Fitness, a rapidly growing fitness accessory company with a focus on premium quality products, recently introduced their redesigned abmat. Their ab mat is made from premium dense foam with an attached pad to sit on to minimize pain.
"We are continually amazed by the results our abmat produce, and the response that we get from our customers," said Joe Jarrett, founder of Athlos Fitness. "We created Athlos Fitness to bring the highest quality fitness products to the market, so everyone can experience the benefits fitness."
When it comes to fitness benefits, this Abmat is second-to-none. Strengthen your core has broad range of benefits and this abmat produces the best and fastest results. At a time when school is getting back into session and time is limited, this abmat may be just what is needed to keep your family healthy and fit.
"There is often a misconception about home fitness equipment, many instantly think it's just another fad," said Jarrett. "We want to help educate the public that using the abmat at home can provide you the benefits of strengthening a core that can lead to a number of health benefits."
In the realm of fitness, Athlos Fitness is also in a class of its own. "Our main goal with Athlos Fitness was to showcase the limitless potential of Home Fitness accessories, and not just as a trendy health product," said Jarrett. "We wanted to show people how premium-quality, abmats can change their lives for the better, and that's exactly what we're doing."
Athlos Fitness has just been released on their redesigned abmat, and to celebrate, Athlos Fitness is offering a special 20% off discount code to try their Abmat. Visit their website to receive your coupon and learn more.
Release ID: 426478