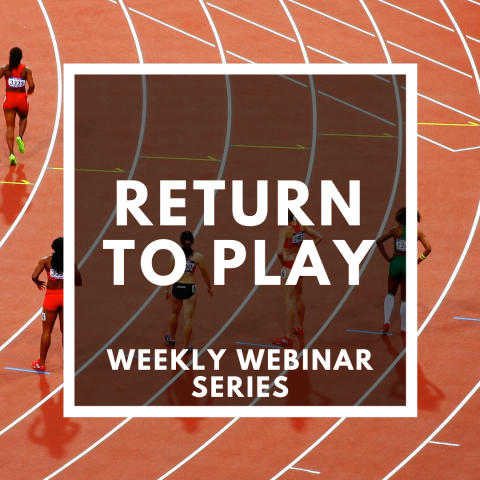 - November 24, 2021 /PressCable/ —
St. Francis College, a private college located in Brooklyn, NYC, announces the launch of the on-demand webinar series, "Return to Play: Strategies for Athletes to Retrain and Recondition Without Injury."
This series is for coaches, trainers and athletes of any level who want to learn proven, research-based strategies for athletes to retrain, recondition and return to peak performance in a post-pandemic world. All while avoiding injury.
The speakers represent some of the best and brightest minds in exercise science, athletic training and conditioning, tactical performance and nutrition, and elite sports in the United States.
More information on St. Francis College's speakers for these webinars is available at https://online.sfc.edu/webinars-strategies-for-athletes-to-retrain-and-recondition-without-injury. The full series is available at https://returntoplayseries.com/.
In a webinar led by Gerry Shaw, EdD, he discusses the benefits of setting goals in "Goal Setting for Reconditioning and a Return to Competition." He details guidelines for athletes and coaches and how they can lead to improved performance and reduced risk of injury.
With a background in both exercise physiology and sport psychology, Dr. Shaw brings a unique perspective to advising coaches, trainers, and athletes as they train for competition after months of decreased activity.
While athletes have no issue setting higher goals as they continue to achieve, many athletes and coaches can struggle with lowering goals when athletes haven't been active, according to Dr. Shaw. Learning how to properly set goals can be very beneficial for athletes, coaches, and trainers.
In "No Pain, No Gain: Coaching Misconceptions That Lead to Injury," John McNamara, PhD, presents a series of evidence-based training techniques that often run contrary to today's coaching practices. When it comes to coaching, there are many misconceptions regarding proper training that can lead athletes to injury, rather than to peak conditioning. This webinar covers proper training techniques and common misunderstandings surrounding them and ends with a Q&A with Dr. McNamara.
Other webinars in the series discuss base testing for body recomposition, reconditioning for competition, nutrition for injury prevention and recovery, coaching challenges in recreational sports, and paying attention to your mental health as you get back in shape.
ABOUT ST. FRANCIS COLLEGE
For 160 years, St. Francis has provided an affordable, quality education to students of all racial, ethnic, and religious backgrounds. Ninety-seven percent of St. Francis students receive some form of financial aid, including federal and state grants, federal loans and newly increased amounts of institutional scholarships, making St. Francis one of the most affordable private colleges in New York City. Merit and need-based scholarships are available for qualified students.
St. Francis College offers an online Bachelor of Science in Exercise and Movement Science (https://online.sfc.edu/bs-in-exercise-movement-science) and an online Master of Science in Exercise and Sport Science (https://online.sfc.edu/st-francis-college-launched-first-cohort-of-masters-program-in-exercise-sport-science-with-four-concentration-offerings/). Concentrations within the master's program include high performance coaching, strength and conditioning, sport psychology, and generalist.
Release ID: 89054434