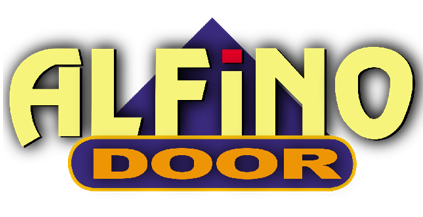 - June 20, 2019 /NewsNetwork/ —
Athens, Greece – ALFINODOOR.GR, a portes asfaleias (security door) company, has a permanent exhibition situated in Athens, Greece. The company's products host a range of security features and aesthetic options that customers can come and view to determine the right product for their needs.
The exhibition has the company's Greek and Italian security doors on display that provide clients with protection and aesthetic appeal. In addition to showcasing their wide selection of products, ALFINODOOR.GR is dedicated to ensuring their clients are familiar with what they are purchasing. The knowledgeable in-house specialty workshop team will educate clients on their products' proper function and ideal uses.
The enterprise has a variety of security doors for customers to choose from, including classic designs as well as more trendy options. Models used for financial security and universal safety are available in their exhibition. All of their security models meet current standards of anti-burglary, thermal insulation, and sound insulation credentials.
Clients can place special security doors orders if the exhibition doesn't hold an item of the correct type, model, and material that they are looking for. ALFINODOOR.GR offers optional features that can be added to their security doors in Athens like wood veneer panels, PVC or PLM coatings, laminate foil liners, deluxe glass covers, aluminum, and lacquer investments. These additions are often requested by clients in order to increase the aesthetic appeal and long-term durability of their new portes asfaleias.
There are also other types of portes asfaleias and miscellaneous products available to meet clients' unique needs. For example, fireplace and heavy-duty metallic portes asfaleias are meant to increase clients' sense of safety in both the workplace and the home. The company also offers digital welcome mats, which utilize motion sensors and automatic recording to enhance clients' peace of mind.
Safety locks are distributed by the company, either to be added to a client's new security locks or to be installed on a current one. Dierre, Tesio, Cisa, and Viper are just a few of the safety lock manufacturers that this company works with.
ALFINODOOR.GR is continuously developing its portes asfaleias technology and strives to keep its buyers up to date. The company invites customers to visit its in-person exhibition to learn more about the available security doors in Athens and their fire safety features, security capabilities and accompanying accessories.
Release ID: 525749