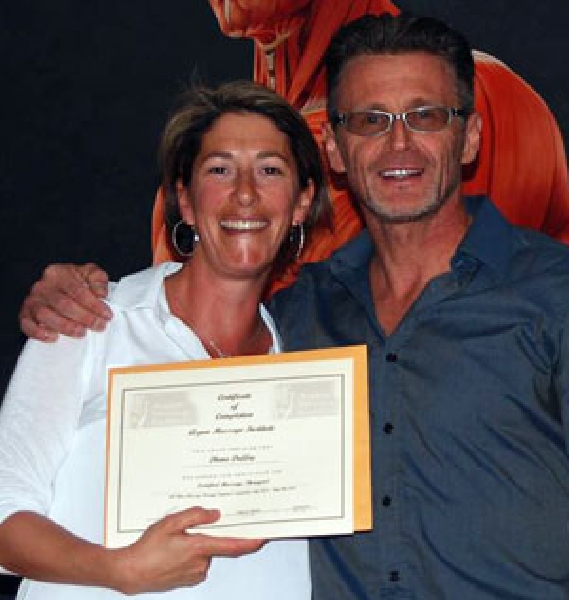 - August 21, 2014 /MarketersMEDIA/ —
Aspen, CO, United States of America – August 21st, 2014 /PressCable/ —

Another class session is around the corner and the Aspen Massage Institute (AMI) is preparing for incoming massage therapy students with an enhanced program. The school is well known for its commitment to non-traditional students by offering a class schedule and learning environment suitable for people of all ages and educational backgrounds. With the added and expanded classes, students can expect to learn the most current techniques and be well prepared to enter the field.
Starting in the fall session of 2014, the massage therapy school will expand their core hours from 500 to 601, with an 8 month program. Classes are scheduled Monday through Friday, and run from 9:00 am until 1:30 pm. The next session begins September 29, 2014 and ends May 17, 2015. "It's our goal that every student succeeds and we take every step to help them be fully prepared when they leave our program. We are proud that nearly all of our graduating students are enjoying new careers as therapists," commented Jean-Robert Barbette, School Director.
The Aspen Massage Institute has had many success stories. One in particular epitomizes what an individual can achieve if they have the right attitude and opportunity. After moving to Aspen, Diana found herself trying to find a career she could totally immerse herself in. Her passion to help others was evidenced in her previous roles working for non-profits and helping families with children with cancer, but she was still searching.
She discovered the therapeutic effects of massage during a fifteen minute student massage after she had given birth to her son. "I always wanted to learn massage after that day. When I discovered the Aspen Massage Institute I was thrilled and I enrolled. I love being able to help people in my new career. Most importantly, my children know you can do anything if you never give up and follow your passion," stated Diana, graduate of AMI.
"We help people reach their goals and find a career they can love," added Jean-Robert. The Aspen Massage Institute is a member of the American Massage Therapy Association (AMTA), the Associated Bodywork and Massage Professionals (ABMP) and has been approved and regulated by the Division of Private Occupational School Board since 2012. Enrollment is open for the fall session and interested parties can call the school admission office at 970-300-4644 for more information.
Contact Info:
Name: Bernadette Lofton
Organization: Aspen Massage Institute
Website: http://aspenmassageinstitute.com
Phone: 970-300-4644
Address: 720 E Hyman Ave, Aspen, Colorado 81611
Release ID: 60160