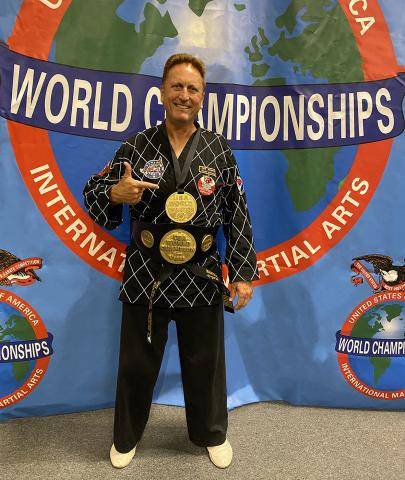 - January 13, 2022 /NewsNetwork/ —
World Champion John Gill announced the expansion of programs for children that impart self-defense skills imbibed with teaching about the values of leadership, physical fitness, awareness, and overall personal improvement.
For more details, visit https://usaschoolofselfdefense.com
Aussie Sports Resort provides a range of self-defense training classes based on Hapkido and Taekwondo for all ages and genders. With this expansion, the USA School of Self-Defense will offer a version of this training tailored to the needs of children.
Hapkido and Taekwondo are traditional martial arts disciplines with deep Korean roots. Taekwondo is an Olympic sport and martial art that combines self-defense skills with enhanced control of the mind and body, while Hapkido emphasizes self-defense principles that teach practitioners how to deflect an opponent's attack.
The self-defense classes focus on helping participants be more aware of their surroundings and ensure their safety from physical attacks. During their training, students learn safety and awareness strategies, defensive techniques, assertiveness, managing bullies, and more. The school provides weekday and weekend classes, which can be attended as a group or individually.
Students start with verbal education to understand the tenets of their training and the psychological elements needed to attain proficiency. These sessions are followed by physical training and exercises where they can put all learned skills to practice.
About the Instructor
Based in Venice, California, Master John Gill is John Gill is a Master Instructor with a 7th Degree Blackbelt in Hapkido and Taekwondo (taught and certified by Senior Grandmaster Sung Soo Lee of International Hapkido Moohakkwan and Taekwondo Jidokwan), and over 40 years experience in Martial Arts. He is also affiliated with the Korea Hapkido Federation and The World Taekwondo Federation.
Master John Gill is also a multiple World Self Defense Champion. and teaches at his schools in California and Oregon, where he offers Virtual Teaching Workshops Worldwide (via Zoom). He also offers Instructional Videos on his "John Gill Self Defense" YouTube channel.
Further details on the USA School for Self-Defense are available here: https://usaschoolofselfdefense.com/about-us
A satisfied parent said, "My son loved learning Taekwondo from this school. John Gill's teaching provided the added benefit of a sport requiring concentration, focus, and persistence. John shared many of his own life experiences on self-esteem and respect, whilst also making the lessons fun and keeping students engaged with a mix of multi-sport and formal Taekwondo training."
For more reviews, please visit the school's testimonial page here: https://usaschoolofselfdefense.com/testimonials
Release ID: 89059814