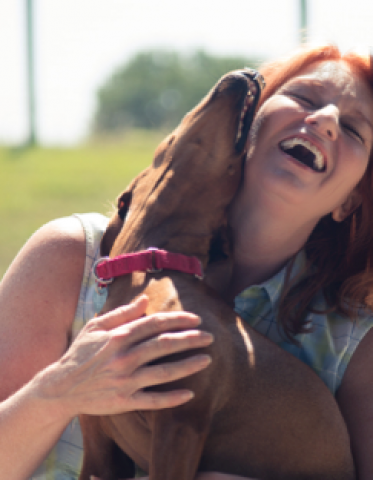 - March 10, 2021 /PressCable/ —
Asheville, NC, Angel Dog Inc. announces O'Neal Scott as Certified Practitioner of Energy Work set to take dog health to a new level. This new service is worth a close look as it sets dogs up for a healthier and happier life that positively affects the family.
Angel Dog founder and CEO O'Neal Scott says, "Dogs and all animals benefit from energy work just as people benefit. An important factor is this healing modality is unlike Reiki, Healing Touch, etc.; a veterinarian designed Energy Work over 20 years of hands-on development and practice specifically for animals. Dr. Bassingthwaighte's Energy Work proved it works well in conjunction with conventional treatments and can accelerate healing from surgery and illness. It helps in ways traditional veterinary treatment simply cannot. There were times it made the difference between life and death."
Application of Energy Work can benefit all sorts of problems from tension, pain, depression, anxiety, trauma, and more. It's a great benefit, and people note significant positive changes in their animals.
People can negatively affect their animals on an energetic level and not even be aware of the significant impact on their animal health and well-being. Beginning with an evaluation of the energy dynamics between family members, and then determine and apply a treatment program specific to their situation, which brings healing to the whole family.
Energy Work is not limited to a geographical location. Our service is available and applied worldwide.
A client located over 1700 miles away states, "Our holistic vet recommended removing our 14-year-old dog's leg. We wouldn't do it because of her age and the challenge it would be for her. We began a conversation with O'Neal, and she started treatments. The difference in our dog is amazing! I call it the triad approach; O'Neal is a master trainer, and she helped us change our behavior with D and the new puppy, and the house became instantly more harmonious. She suggested diet changes, and D's injury is healing, and her fur is even growing back, and D loves it! I was very surprised that O'Neal brought information to us we never shared with her. There is no doubt the energy work benefitted D with her body, helped D heal her fear of men, especially my husband, and the release of the trauma of this rescue dog that had been used as a lion hunter in a cruel life for a dog. In all the time D has been with us I've never seen her this happy and engaging. I highly recommend O'Neal's services for any dog problems or concerns. She quickly accesses your situation and gives spot-on advice. Oh, and we've never met in person."
Angel Dog Inc. was established in January 1998 and continues to be a leader in providing high standards of care and training for canines and their people. Great overall health and lifestyle for your dog lead to a lifetime of joy while reducing limiting health concerns and frequent, costly veterinarian care.
The Angel Dog Certified Practitioner of Energy Healing service is now available to interested dog owners. To find out more about Energy Work Healing visit https://angeldoginc.com/.
Release ID: 89000363