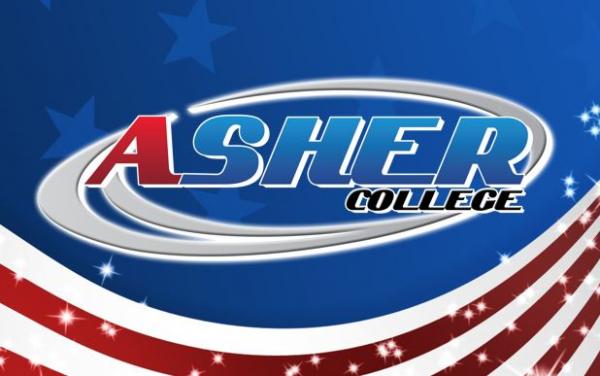 - September 30, 2021 /PressCable/ —
Asher College of Dallas is pleased to announce the Pharmacy Technician AAS degree program has been approved by the American Society of Health-System Pharmacists (ASHP)/ Pharmacy Technician Accreditation Council (ACPE) for the next six years. This honor was approved at the Pharmacy Technician Accreditation Commission meeting on May 5, 2021. The six year accreditation term is the longest term given by this accrediting body, and awards accreditation to Asher College of Dallas' Pharmacy Technician certification and degree program through the year 2027.
Asher College's mission is to prepare students through quality, market-driven career education to be high quality job candidates for in-demand careers. The Pharmacy Technician program prepares graduates to test for important industry certification and for immediate entry-level employment. Accreditation through the ASHP/ACPE shows that Asher's program has met the provisions set forth in the American Society of Health-System Pharmacists (ASHP)/Accreditation Council for Pharmacy Education (ACPE) regulations on accreditation of pharmacy technician training programs. The accreditation has a six year term, and awards Asher's Pharmacy Technician program accreditation through the year 2027. Asher College's Pharmacy education/training programs are also nationally recognized by the Pharmacy Technician Certification Board (PTCB) who proctors the Pharmacy Technician Certification Exam.
Asher College offers both an Associate of Applied Science degree and certificate program for their Pharmacy students. All students learn essential skills to be employable in entry-level positions, including how to fill prescriptions under the direct supervision of a pharmacist, utilize relevant software applications, recognize the classifications of drugs and scheduled drugs, understand brand, generic, and OTC (over the counter) medications, adhere to HIPAA privacy regulations, and comprehend and perform prescription insurance claims procedures. The program includes an externship allowing for hands-on real time experience within approved pharmacies. Then, students will be eligible to take the Pharmacy Technician Certification Exam (PTCE) proctored by the Pharmacy Technician Certification Board (PTCB), and upon successfully passing the exam apply for state licensure. This allows students in the Associate of Applied Science in Pharmacy Technology degree program to begin working in their field while finishing up the remaining six business-related courses to earn their degree.
Asher College also offers Associate of Applied Science degrees and certificate programs for careers in information technology, administrative health services, and business administration. In addition to Asher College's Dallas, Texas location, Asher also has campuses in Las Vegas, Nevada and Sacramento, California. Asher is monitored on both graduation and placement rates in order to maintain accreditation through the Accrediting Council for Continuing Education and Training (ACCET); this accreditation shows that the school and its program meet national standards. To learn more about Asher College, visit https://www.asher.edu.
Release ID: 89046625