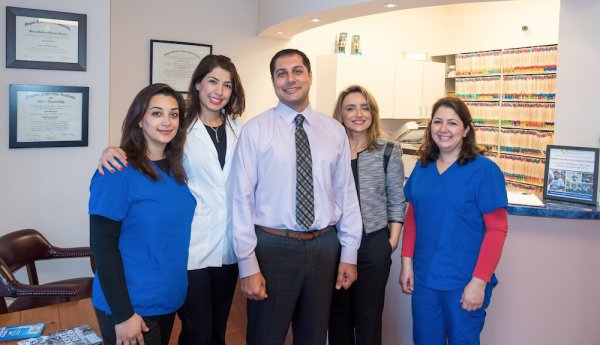 - September 19, 2020 /NewsNetwork/ —
Ashburn, Virginia dental office Family Dentistry & Implant Center has launched their virtual dentistry online consultation services. The practice provides a full range of dental care services.
More information is available at https://www.simplysmilesdds.com/virtual-dentistry
Family Dentistry & Implant Center's new virtual dentistry service aims to provide a safe alternative to physical consultations in the wake of the COVID-19 pandemic. Many businesses, including medical and dental offices have turned to technology via telephonic consultations or online video conferencing in the effort to decrease the risk of infection. Wanting to offer the same safe alternative to their clients, Family Dentistry & Implant Center launched their own virtual consultations.
According to Dr. Aman Sabharwal, Family Dentistry & Implant Center's head dentist, the practice's new virtual dental consultation process provides all patients with access to experienced dentists that can address general dental care problems without leaving their homes. Besides eliminating fears of possibly being infected with COVID-19, the service also eliminates taking time off from work or wasting precious time lining up or waiting in the waiting area.
Through Family Dentistry & Implant Center's virtual dental consultation services, initial consultations and simple dental concerns that do not usually require immediate dental procedures can be addressed, such as swelling gums, chipped teeth, bleeding gums, etc.
Physical or one-on-one consultations and necessary dental procedure appointments can be decided upon and scheduled based on the discussions and recommendations made during the virtual consultation. Necessary medical screenings will be required before person-to-person consultations and procedures.
To request a Family Dentistry & Implant Center's virtual dental consultation, one can fill-out the form on their website. The form is found under the contact tab, under virtual dentistry. After the form has been completely filled-out and submitted, one of the staff members of the office will get in touch with the patient immediately for the time and method of consultation.
Family Dentistry & Implant Center is a locally run community-based dental care practice that has been giving excellent yet affordable dental services to the people of Ashburn for many years. Their professional and experienced dentists specialize in general, restorative, cosmetic and advanced dentistry as well as oral surgery and emergency dentistry.
More information about Family Dentistry & Implant Center and their services is available by visiting the aforementioned website.
Release ID: 88977163