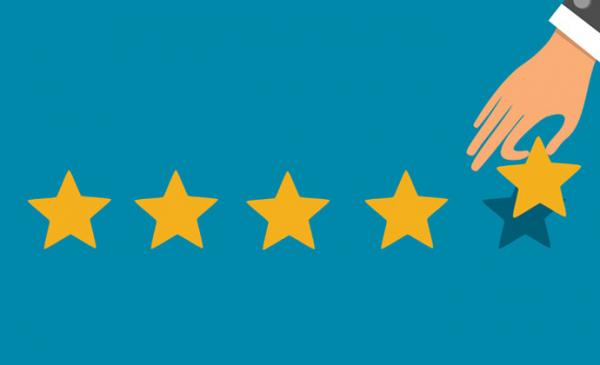 - October 23, 2018 /NewsNetwork/ —
Earlier today, MedicareWire announced a warning that U.S. seniors are unprepared to choose the best health plan for their individual health and financial needs. Even as the Centers for Medicare & Medicaid Services (CMS) has released its star ratings for 2019 Medicare Advantage (MA) plans, noting that the health plan market continues to improve access for beneficiaries, seniors largely remain unaware of the star rating system. In it's ongoing effort to educate consumers, MedicareWire's Medicare Advantage Plan information service highlights star rating details and stresses their importance, while the CMS system gets low marks from the National Council on Aging.
A HealthMine survey of 781 MA plan members conducted in June and July 2018 concluded that 22 percent of Medicare Advantage plan members with chronic conditions were familiar with the CMS star rating system. Of those, 51 percent used the grading system in their decision-making process. The majority of the remaining 78 percent who were unaware of star ratings said they would use them once they were informed, with 75 percent saying they would use stars to help choose plans going forward.
David Bynon, Founder at MedicareWire, says: "The CMS' star rating system is critical. Without it seniors have no way to judge the claims made by insurance carriers. The issue is that people look at the overall rating, not the details. The problem with this is that a plan can rate high in customer service and be a complete failure in managing chronic conditions or prescription drugs." While the CMS star rating system is an essential element of plan management, recent reports blast the health care agency for its lack of plan guidance and decision tools.
CMS estimates that 74 percent of Medicare beneficiaries will have access to a Medicare Advantage plan, with four or more stars, in 2019. Availability of MA plans with four or more stars increased slightly over 2018 plans, where 73 percent of beneficiaries had access to plans with high-quality ratings. Nineteen MA plans earned a perfect five-star rating, according to the new CMS data.
According to David Bynon, "Each MA plan is rated across five broad quality metrics, including Staying Healthy, Managing Chronic Conditions, Member Experience with Health Plan, Complaints and Changes in Plans Performance, and Health Plan Customer Service. MA plans that include Part D for prescription drug coverage have four additional rating categories, which include Drug Plan Customer Service, Complaints and Changes in the Drug Plan, Member Experience with the Drug, Drug Safety and Accuracy of Drug Pricing. We believe this information is critical to the decision-making process. That's why we highlight it and make is readily accessible in our Medicare Advantage Plan Finder. By reviewing a plan's marks in each of these areas, seniors will know what to expect when they choose to enroll in a plan."
Kaiser Permanente continues to lead the pack with four of its health plans earning a five-star rating. This is the most five-star plans offered by a single provider.
Two Humana plans have a five-star rating, and Cigna elevated itself onto the coveted list with its HealthSpring of Florida plan. A joint Anthem-BlueCross BlueShield plan earned five stars, while Anthem also has one top-rated plan. In a recent statement, Humana said 84 percent of its membership is enrolled in a MA health plan with a four-star or higher rating.
Tufts Health Plan also said that it has been able to earn a five-star rating for its Medicare Advantage plan for 2019. "We are truly humbled and honored to receive a 5 Star rating for the fourth year in a row, and be the only local plan to do so," said Patty Blake, president of Senior Products at Tufts Health Plan. "It is extremely difficult to receive the 5 Star rating for one year, let alone four."
However, fewer plans earned a five star overall rating than in 2018. Twenty-four plans earned a five-star rating in 2018 while only 21 earned the same rating in 2019.
Overall quality remains high, and just four MA plans earned 2.5 stars or lower. The performance data suggests that MA plan quality is improving across key quality and consumer satisfaction domains.
The Medicare Annual Election Period (AEP) is October 15 through December 7. Medicare beneficiaries can compare star ratings at https://medicarewire.com/medicare-advantage/ and get complete enrollment instruction for each plan.
Release ID: 429010