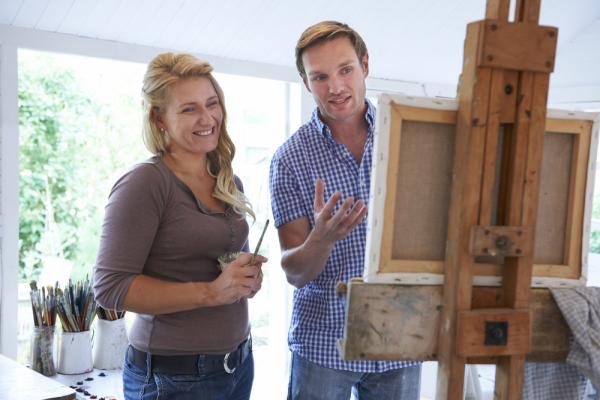 - November 20, 2018 /PressCable/ —
(Cheltenham, UK)
Art Supply Central is a one-of-a-kind brand of choice for premium quality art brushes.
"They are so unique that we regard them to be the Mona Lisa of art brushes," says Kieron Penrose — co-owner of Penrose Global Brands. "Our products are carefully crafted by brush making experts."
The UK-based firm produces various types of art brushes – included in their superior artist brush sets. Flat, Round, Fan & Filbert Brushes with Synthetic as well as Natural hair and they are developing more sets under the Art Supply Central name. "They are manufactured with more than a century of experience in brush design and production," says Penrose.
Art Supply Central has concluded a successful year in Continental Europe promoting Art Supply Central. The company is now launching its handmade art brushes on Amazon.co.uk.
"Their superior feel and durability, ability to remain in optimum shape over time, individual packaging, and incredible value are reasons these art brushes are top notch," says co-owner Saskia Penrose. "You won't find anything as elegant, long, smooth, or tightly fitted – these brushes do not shed. " She stresses that the art brushes are packaged in a stylish and sturdy pouch for protected storage. "They are easily accessible and can be transported without difficulty. This set makes a great gift."
The company prides itself on strong customer service. "Because we are passionate about art, our mission is to always find outstanding quality products and offer them at a great price," says Penrose. "In fact, we consistently score five stars in customer service feedback."
One client stated in an online review that her brush set was well received by students in her art class. She pointed out that it had arrived in a nice carrying case that included the detail brush. Her review concluded with a strong recommendation to purchase this product.
For more information about Art Supply Central brush products, log onto www.ArtSupplyCentral.com.
More details are available on https://www.amazon.co.uk/HandMade-Superior-Synthetic-Watercolour-Guarantee/dp/B00KEW480M (UK)
Release ID: 415454