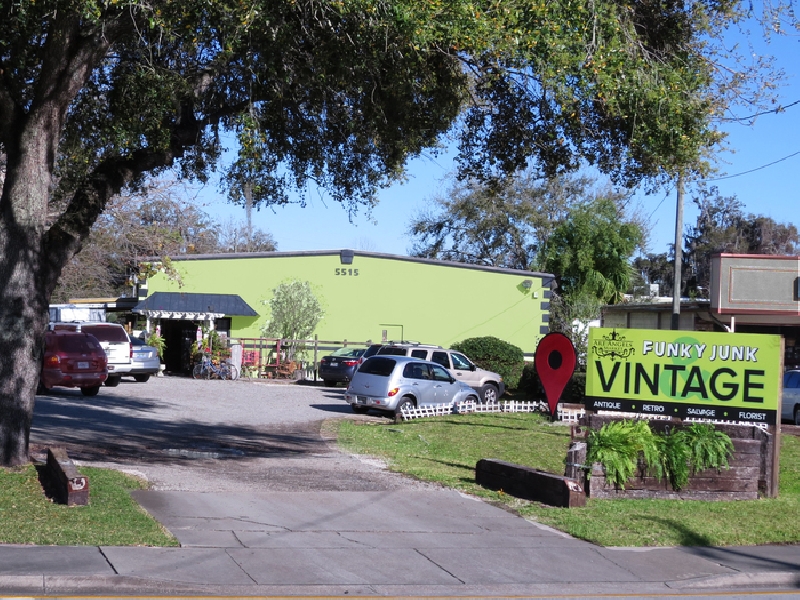 - March 4, 2015 /PressCable/ —
Art Angels Vintage Market, a long established Orlando antique and vintage store known for its "Funk Junk" slogan and wide variety of items, has initiated a consignment venture new for 2015. Art Angels Market is accepting and has consignment items available as of March 2015.
Acceptable consignment items are: clothing- both vintage and designer, handbags, furniture and home decor, adding to antique and vintage merchandise already available in the store. For the latest on new finds and events, see the Art Angels Vintage Market website: http://artangelsmarket.com or drop by the store for the chance to discover an unexpected treasure. Much of their designer clothing looks nearly new and can be a bargain when compared to a new designer item.
Newer generations, especially millennials, having been brought up with the likes of Craigslist and eBay, are fully at home with the idea of buying pre-owned items – according to the Association for Retail Professions.
With the Art Angel's family members collective years of experience in the resale market, they are confident that this new venture will attract a steady stream of merchandise and grow the customer base.
For antique, vintage and unique "stuff" to decorate with or use in the home…Art Angels Vintage Market is on the short list of places most recommended by their legion of happy customers. However, if into pre-loved designer ladies clothing, green plants, and consignment opportunities, now there are 3 additional reasons to visit.
The difference was immediately noticeable upon walking into the store. Things have been switched around, the showroom is opened up, and there is now more merchandise to choose from.The outside garden area has also been enlarged to house garden furniture, plants, and RUSTY items. Art Angels Vintage Market is the GO-TO place for DIY people, trend-lovers, and vintage enthusiasts alike.
Coming soon is an outside display of antique and vintage doors of various sizes for that special or unique headboard, room divider or next creative project.
Always changing and improving…Art Angels Vintage Market started with humble beginnings in the 1990's in 1 room at Lake Eola in downtown Orlando, then expanded across the street. After a short stint in Urban Think Book S tore, then in 2010 to its current location in the old Guitar Den location on South Orange Ave. Art Angels Vintage Market continues to evolve.
Returning visitors to Art Angels Vintage Market enjoyed the improvements and reported being impressed with the ever-changing displays and selection of unique and unusual merchandise. With fresh items arriving daily, including the new consignments…It's good to visit often, as vintage treasures come and go quickly, and opportunities can easily be missed – but the giant red map marker outside should help catch the eye when locating the market.
Release ID: 75982