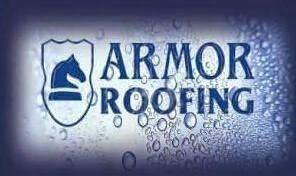 - November 16, 2016 /PressCable/ —
Armor Roofing LLC – Kansas City has today released a free report titled: "The Six Crucial Things You Should Know Before Roofing Your House." This report aims to let people know the major problems that home owners run into when getting their roofs repaired or replaced. It also aims to teach people to do proper due diligence in order to make sure these mistakes are avoided.
The report has been made openly available and at no cost by Armor Roofing. It's available to the general public, consumers in the roofing market, and anyone with an interest in roofing tips.
The report was also written with a specific focus on home owners since Shawn Obermann, author of the report, believes "many home owners in the Kansas City area have been ripped off by contractors who do not have their best interests at heart."
When asked about why they released the report at this time, Shawn Obermann, Founder at Armor Roofing said: "In over 30 years in the roofing business, I have seen just about everything that can go wrong with a roof repair or insurance claim. It is my hope that this guide will help people avoid the mistakes that can cost them a lot of wasted time and money."
Interested parties can find the report ready to download, for free, at http://www.roofsareus.com/free-report
Armor Roofing LLC was founded in 1993 and is a pillar of the roofing industry within the Kansas City greater metropolitan area. It is best known for its commitment to quality and customer satisfaction.
Its unique position within its industry gives it the authority to produce such a report on roofing tips because it has decades of experience with a variety of roofing materials and has established solid relationships with the insurance adjusters in the Kansas City area.
For example, as the report aims to let people know the major problems that people run into when getting their roofs repaired or replaced, it gives valuable information to the reader that will ultimately benefit them by reducing the chance that their insurance companies turn down roof damage claims, thereby making them eat the full cost of the repair. This insight simply wouldn't be possible, or their advice nearly as effective, without the 30-plus years spent in the roofing world so far.
More information on Armor Roofing LLC – Kansas City can be found at http://kansascity.roofsareus.com
The Report "The Six Crucial Things You Should Know Before Roofing Your House" can be downloaded at http://www.roofsareus.com/free-report
Release ID: 146520