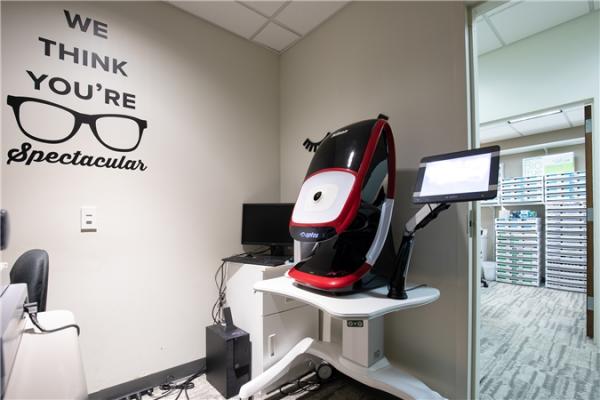 - September 11, 2021 /PressCable/ —
Dallas Eyes Now is offering cataract surgery co-management and intraocular lens consultation for patients suffering from eye tissue degeneration.
More details can be found at https://eyesnow.us/service/cataract-surgery-co-management
The clinic's latest launch provides dedicated after-care for patients who have undergone refractive procedures. Dallas Eyes Now works closely with ophthalmology surgeons to ensure maximum efficacy of treatment through regular monitoring of the healing process.
According to the World Health Organization, cataracts are one of the leading causes of blindness across the globe. Projections for cataract incidence in the US suggest that over 50 million Americans will be living with the condition by 2050. While age is the most common factor in the onset of cataracts, injury and genetic disorders can also precipitate lens tissue impairment and vision loss.
Dallas Eyes Now offer patients detailed pre and post-operation supervision, liaising with the surgical team to ensure they have the most up-to-date information and case notes. Once the refractive procedure is complete, the clinic conducts all follow-up appointments.
Cataract surgery involves the removal of damaged tissue which is then replaced with a prescription lens. The Dallas Eyes Now team offers expertise in monitoring and maintenance across the full range of transplanted lenses. These include monofocal, multifocal, accommodative, and astigmatism-correcting IOLs.
In addition to its newly expanded cataract co-management services, the clinic also offers a comprehensive range of contact lens prescription solutions, frames, emergency eye care services, and therapy for conditions such as dry eye, myopia, and digital eye strain.
Adults, seniors, and children can all receive treatment for numerous ocular conditions. Dallas Eyes Now offers regular eye exams as well as specialty consultations for patients with diabetes.
About Dallas Eyes Now
The company's steady expansion since 2016 sees it offer services from three locations in the Dallas-Fort Worth area. Clinics in Lewisville, Southlake, and Dallas are open 7 days a week, offering premier optometry solutions through a combination of cutting-edge technology and traditional values of patient care.
A spokesperson says, "Vision is a gift that we can help you protect. We gain insight into the health of your eyes and detect possible diseases and vision-impairing conditions. Dallas Eyes Now is proud to be veteran-owned and operated."
With its latest service updates, Dallas Eyes Now continues to set the standard for premier eye care in North Texas.
For more information, please visit https://eyesnow.us/service/cataract-surgery-co-management
Release ID: 89044431